US to conduct intercontinental ballistic missile test, US Air Force says
Less than a week after North Korea's record setting intercontinental ballistic missile test, the U.S. Air Force plans to conduct an ICBM test of its own early Wednesday morning.
A U.S. Air Force spokesman said the test was "long planned" and "routine."  It will be the fourth test of a Minuteman-3 ICBM from Vandenberg Air Force Base in California this year. It is set to fly over 4,000 miles to a test-range in the Pacific.
While much of the focus lately has been on missile defense, it's worth noting that the U.S. has a significant missile offense -- with 400 ICBMs in silos across Air Force bases in Montana, Wyoming and North Dakota. Some Navy submarines can fire ICBMS, too, and other nukes can be delivered from a fleet of B-52 and B-2 bombers.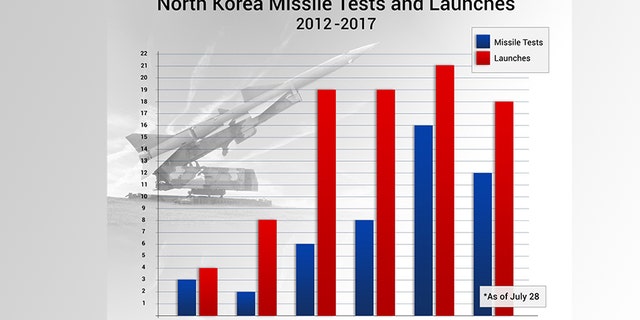 Air Force spokesman Capt. Mark Graff said in a statement the launch "affords the Air Force the ability to assess the reliability of our ICBM force in order to maintain a credible nuclear deterrent capability."