US Navy SEAL arrested in stabbing death of California man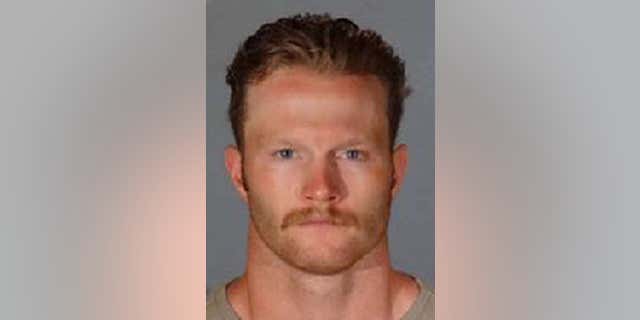 Authorities in Southern California said Wednesday that a Navy SEAL had been arrested on suspicion of beating and stabbing a man to death about an hour after the two were involved in a fistfight.
Santa Monica police Lt. Saul Rodriguez said Theo Andrew Krah, 28, was arrested in San Diego Monday in connection with the unidentified man's death.
Rodriguez said officials were called to the Santa Monica Pier Saturday to break up a fistfight between Krah and the man at about 4 p.m. Nobody was arrested or injured, he said.
About an hour later, the other man was found dead about a half-mile from the pier, suffering from head trauma and multiple stab wounds, police said. The man died at 4:40 a.m. Sunday at a local hospital.
The Los Angeles Times reported the victim was a Santa Monica resident, but had no further information.
Rodriguez said Krah and the victim didn't know each other prior to Saturday's fistfight. Krah is currently being held on $2 million bail.
Krah enlisted into the military in 2012. Navy spokesman Zach Keating in San Diego told the LA Times that Krah was award a Korean Defense Service medal after his time in South Korea. He also earned a sea service deployment ribbon.
Keating was only able to confirm that Krah is a petty officer 2nd class assigned to a West Coast-based special warfare unit. The Naval Special Warfare Command is described as a "small, elite force."
Keating said the Navy is cooperating with the Santa Monica police in the investigation.
The paper reported that Navy's Crime Investigation Service has also launched a probe into Krah's arrest.