US insists re-imposition of Iran sanctions is legal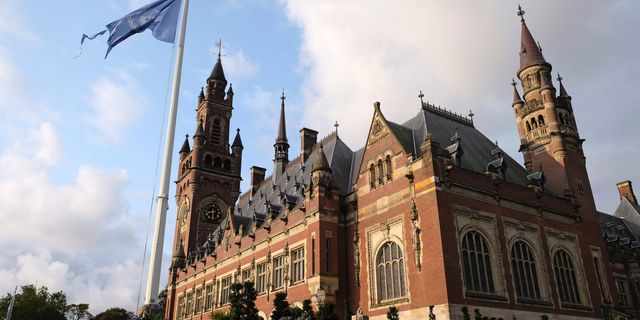 NEWYou can now listen to Fox News articles!
THE HAGUE, Netherlands – The United States says its re-imposition of sanctions against Iran is a legal and justified national security measure that cannot be challenged by Tehran at the United Nations' highest court.
U.S. State Department legal advisor Jennifer Newstead on Tuesday urged judges at the International Court of Justice to reject an urgent request by Iran to order the suspension of sanctions re-imposed by President Donald Trump in May.
Iran filed a case with the court in July challenging the re-imposition. Tehran alleges that the sanctions breach a 1955 bilateral agreement known as the Treaty of Amity that regulates and promotes economic and consular ties between the two countries, which have been sworn enemies for decades.
Washington argues Tehran is using the treaty as a pretext to go to court.