US factory orders increase 1.1 percent in March with business investment jumping 3.5 percent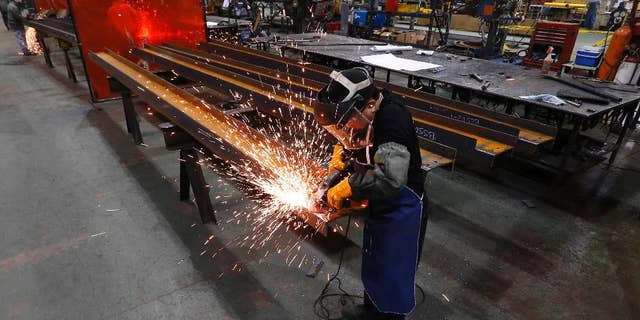 NEWYou can now listen to Fox News articles!
WASHINGTON – Orders to U.S. factories advanced strongly for a second month in March while demand in a key category that signals business investment plans increased by the largest amount in more than a year.
The strength was further evidence that the economy was rebounding after a harsh winter.
The Commerce Department says orders increased 1.1 percent in March after increasing 1.5 percent in February. Those gains followed two months of declines in December and January.
Orders for core capital goods, considered a good proxy for business investment, jumped 3.5 percent in March, rebounding from a 0.9 percent drop in February. It was the biggest increase since January 2013.
Economists say rising demand will boost factory production in coming months, helping the overall economy emerge from a winter slowdown.