US: 45,000 Islamic State taken off Iraq, Syria battlefields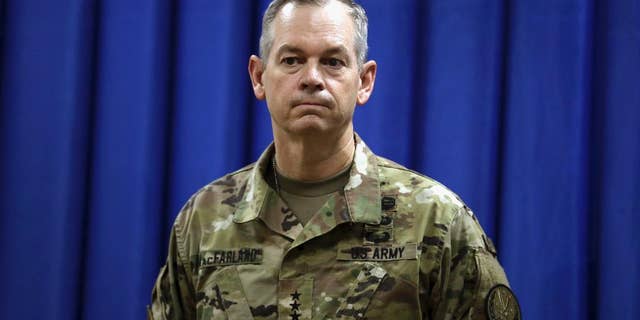 WASHINGTON – The top U.S. commander for the fight against the Islamic State group says that the military campaigns in Iraq and Syria have taken 45,000 enemy combatants off the battlefield.
Lt. Gen. Sean MacFarland said Wednesday that the number and quality of IS fighters is declining and could be as low as about 15,000. He says it's difficult to determine accurate numbers, but that estimate is lower than the 19,000 to 25,000 fighters that officials cited earlier this year.
MacFarland says that Syrian Democratic Fighters could defeat IS in Manbij, Syria, in a matter of weeks. And he said the U.S. still has quite a bit of work to do at the Qayyarah airbase in northern Iraq before it can be used as a hub for the battle to retake Mosul.