U.S. Seeks 'Fugitive' Who Posed as Diplomat to Export Porsches to Russia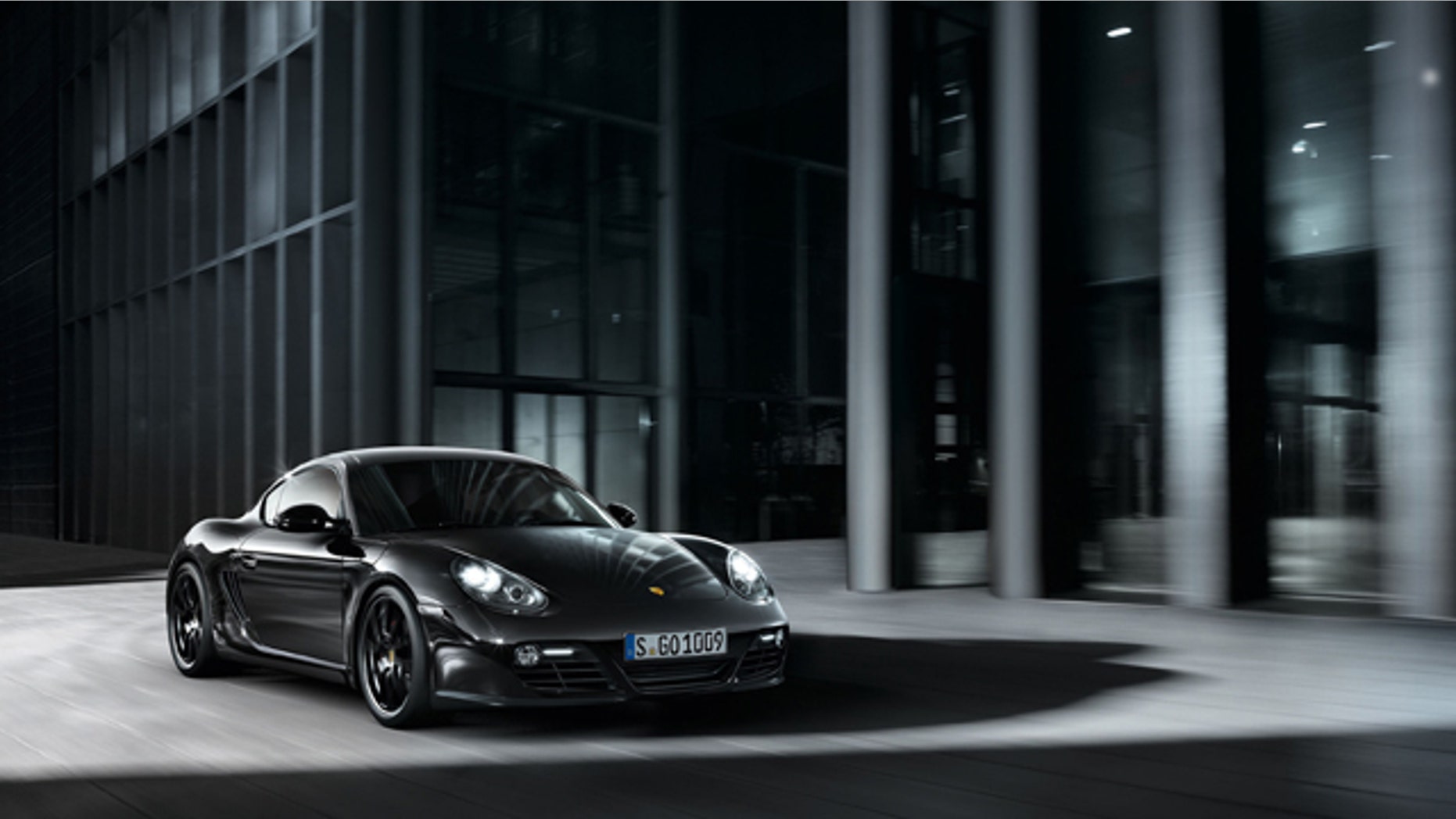 There are those inside the United States who end up in trouble for trying to avoid detection as an agent of the Russian government. And then there are those who end up in trouble for openly proclaiming such connections.
The U.S. State Department has launched an investigation into whether a former New York resident and others posed as Russian diplomats to car dealerships around the country so they could obtain diplomatic discounts on Porsche and Lexus vehicles and then sell them overseas for possibly tens of thousands of dollars in profit, Fox News has learned.
In February, authorities questioned the alleged ringleader of the operation. No public charges have been filed in the case, but Justice Department prosecutors have filed documents in U.S. District Court for the Eastern District of New York, suggesting charges are at least pending.
Vladyslav Timku, the alleged ringleader of the operation, has since fled to the Ukraine and is now considered a "fugitive from justice," according to the court documents filed in the case. He is believed to be 24 years old.
Timku and his co-conspirators allegedly set up bank accounts and credit cards under false names -- some were the names of true, unwitting embassy employees in Washington, others were totally fabricated identities such as "Ramzi Teymurov," "Viktor Yorashevich," "Artem Yedoshin" and "Ekaterina Mahno."
"The fraudulent diplomatic identities induced the dealerships to provide discounts and tax exemptions to which Timku and his co-conspirators would not have been otherwise entitled," prosecutors allege in court documents. "After purchasing the vehicles ... Timku then arranged to have them resold for profit and shipped to foreign countries."
Beginning in February, the group allegedly targeted dealerships in several U.S. states, including North Carolina, Texas, Missouri and Connecticut. In total, they purchased at least six Porsche Cayennes and luxury Lexus vehicles, according to court documents.
One of the dealerships targeted was Performance Auto Mall in Chapel Hill, N.C. In early February, Timku "posed as a Russian diplomat" and agreed to buy an eight-cylinder, 2011 edition of the luxury Porsche Cayenne SUV at the "discount sale price" of $67,890, according to court documents and a former dealership employee familiar with the case.
Porsches like that are sold in Russia, but they are hard to come by and can sell for the equivalent of $180,000, according to Daniel Brunty, the former Porsche sales manager at Performance Auto Mall. Porsche sends more vehicles to the United States than anywhere else, so in Russia a black market for Porsches from the United States has blossomed, Brunt said.
For as little as $10,000, someone can sneak a vehicle into Russia. "It depends on what palms you have to grease to get it into the country," Brunty said. Such smugglers can then sell a Porsche for as much as $110,000, pocketing up to $30,000 a vehicle.
Porsche tries to fight the practice. Brunty said his former dealership had a "warning list" with nearly 20 pages' worth of names and companies that Porsche suspected of exporting vehicles to Russia.
"They frown very, very heavily on exporting," he said.
In Timku's case, the supposed Russian diplomat never stepped foot in Performance Auto Mall, according to Brunty, who said he had only a "peripheral role" in the deal but generally knew about the case. Sales negotiations with the supposed Russian diplomat were conducted over email and fax.
Certain foreign diplomats and other foreign officials are able to make "tax exempt and discounted purchases" of certain vehicles in the United States, U.S. officials said in court documents. According to Brunty, manufacturers such as BMW offer diplomats as much as 7 percent off sticker prices, and while Porsche has no official or established discount for diplomats, such a discount was extended to the supposed Russian diplomat in this case.
As a matter of "due diligence" to combat identity theft, the sales agent handling the deal contacted the State Department to verify the passport information and documents provided, Brunty said. It all turned out to be false; even though Timku was allegedly posing as a Russian diplomat, he took on the name of a Malaysian embassy employee in Washington, according to court documents.
It was almost "by accident" that federal authorities first got onto Timku's trail, Brunty said, adding that he and his dealership colleagues wondered whether the supposed Russian diplomat was really some sort of "front man."
"We kept thinking that someone was going to break his legs," Brunty said.
As part of the Timku investigation, the State Department intercepted and seized five vehicles from a New Jersey site in March, as they were heading to destinations overseas, according to court documents.
Representatives currently at dealerships allegedly targeted by Timku did not return calls for comment. Spokesmen for the Russian and Ukrainian embassies in Washington said they hadn't heard about the case.
Meanwhile, a Justice Department official involved with the case declined to comment, saying there is still an "active investigation."