U.S. Officials Reportedly Knew Fugitive Was in Africa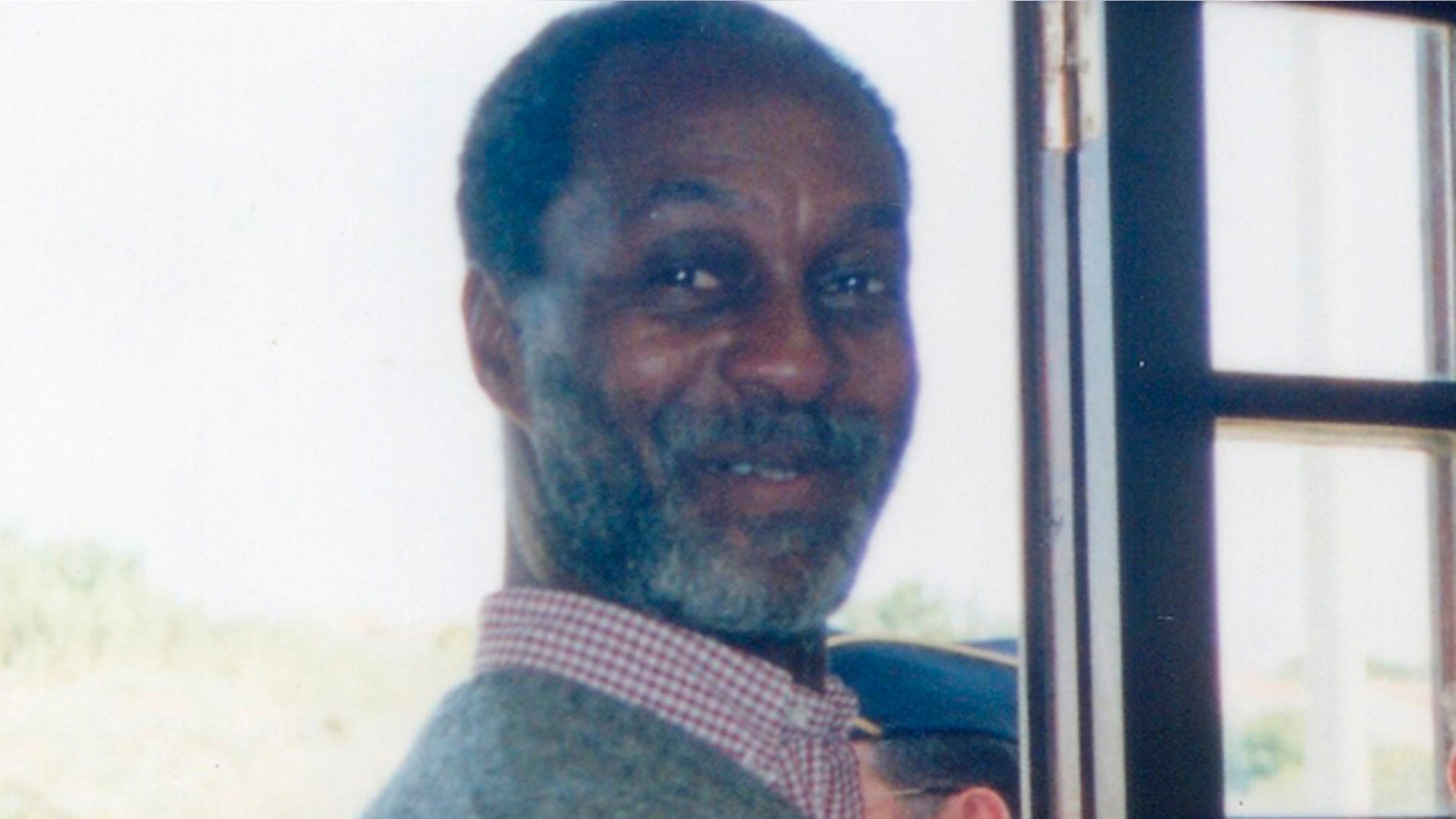 LISBON, Portugal – A convicted American killer who once hijacked a plane lived openly under his real name in West Africa during the 1980s and even knew U.S. embassy officials there, a former U.S. ambassador said Thursday.
The comments by retired Guinea-Bissau Ambassador John Blacken raised new questions about the effectiveness of the FBI manhunt for George Wright, who managed to elude authorities for 41 years despite using his own name or the Portuguese variant of "Jorge."
Blacken told The Associated Press he was stunned to hear about Wright's arrest Monday in Portugal because he knew him socially in Guinea Bissau but had no idea Wright was a fugitive.
He said embassy officials would have taken action if they had known Wright had escaped from jail in New Jersey while serving time for murder and was wanted in a 1972 hijacking by the radical Black Liberation Army of a U.S. plane to Algeria.
"All this was a big surprise, my goodness, murder and everything else," Blacken said in an phone interview from Bissau, the capital of Guinea-Bissau. "No one imagined him being a murderer, of course we didn't know him that well. He seemed like an ordinary person and not radical at all."
A fingerprint contained on Wright's Portuguese ID card was the break that led a U.S. fugitive task force to him, according to U.S. authorities. But for decades his file was in the unsolved "cold cases" section for U.S. law enforcement.
Blacken remembered meeting both Wright and his wife socially in the former Portuguese colony where he served as ambassador from 1986 to 1989, but said he was not alerted by U.S. law enforcement officials to Wright's background.
"If we had received such a cable, we would have responded," Blacken added. "He was known as George Wright here, and it's strange that (U.S. officials) never tracked him down here."
It was not clear what action, if any, he could have taken in a nation that at the time was very sympathetic to revolutionaries and perceived freedom fighters.
Bracken could not recall what sort of work Wright did in Guinea-Bisseau, a tiny nation on the Atlantic Ocean. He remembered Wright's Portuguese wife, Maria do Rosario Valente, better because she had worked as a freelance Portuguese-English translator -- and could even have worked on projects for the embassy itself, he added.
Wright and his wife were already married when Blacken knew them but he did not know how they met.
Wright has lived for at least the last two decades in Portugal, and a photocopy of his Portuguese residency card viewed by the AP listed his home country as Guinea-Bissau.
A woman who answered the phone at the Guinea-Bissau embassy in Lisbon said no one was available to comment on whether Wright obtained citizenship from the African nation.
Wright's arrest has generated intense media interest in Portugal. International camera crews were staked out Thursday around his pretty house on a cobbled street not far from a stunning Atlantic Ocean beach in Almocageme, 28 miles west of Lisbon.
Wright was being held in Lisbon, the capital of Portugal, pending extradition hearings. He has asked to be released during the extradition process, and the court is considering his request, according to U.S. officials.
The superior court in Lisbon handling the U.S. extradition request declined to provide the AP with documents relating to the case, or the name of Wright's lawyer. Under Portuguese law, only those directly involved in a case have access to the documents. Attendance at court sessions is also restricted to the parties involved, unless the judge grants an exception.
If a court grants his extradition to the U.S., Wright could appeal to Portugal's Supreme Court and then to the Constitutional Court, a process likely to last months.
Blacken said he didn't remember whether Wright registered with the U.S. Embassy in Guinea-Bissau in the 1980s and didn't know if Wright had obtained citizenship there, but said it probably wouldn't have been too hard to do.
"A person living here for over a period of time who wants to apply for citizenship can normally get it regardless of his background," Blacken said.
The leftist authorities in Guinea-Bissau might have even been impressed if Wright had told them about his past, said Jan Van Maanen, a Dutch businessman who serves as honorary consul for the Netherlands and Britain in Guinea-Bissau.
At the time, the nation was a one-party Socialist state that strictly controlled the media, was very sympathetic to revolutionaries and had embassies from many Communist countries.
"In the 70s and the 80s, they used to use passports and therefore nationality as something to decorate people with," Van Maanen said.
Wright was convicted of the 1962 murder of gas station owner Walter Patterson, a decorated World War II veteran shot during a robbery at his business in Wall, New Jersey.
Eight years into his 15- to 30-year prison term, Wright and three other men escaped from the Bayside State Prison in Leesburg, New Jersey, on Aug. 19, 1970. While on the run, the FBI said Wright joined an underground militant group, the Black Liberation Army, and lived with some members in Detroit.
In 1972, Wright -- dressed as a priest and using an alias -- is accused of hijacking a Delta flight from Detroit to Miami along with other Black Liberation Army members. The hijackers identified themselves to passengers as a Black Panther group, police said.
After releasing the plane's 86 other passengers in exchange for a $1 million ransom, the hijackers forced the plane to fly to Boston, then onto Algeria, where the hijackers sought asylum.
Algerian officials returned the plane and the money to the United States but allowed the hijackers to stay.
Wright and the group left Algeria by boat to Europe in late 1972 or early 1973 and settled in France, where they got jobs and lived together, said Mikhael Ganouna, producer of the 2010 documentary "Nobody Knows my Name" about the hijacking.
But Wright left the group after breaking up with a girlfriend, and Ganouna said no one knew where he went. Wright's associates were subsequently tracked down, arrested and convicted in Paris in 1976. The French government, however, refused to extradite them to the U.S.
Until his arrest Monday, life was quiet and sweet for Wright in the Portuguese hamlet of Almocageme, where neighbors said he lived for at least 20 years with his wife and two children, now in their 20s.
Locals knew him as Jorge Santos, a friendly man from Africa who did odd jobs and spoke fluent Portuguese. Over the years, he worked as a nightclub bouncer, a beach stall salesman and ran a barbecue chicken restaurant, neighbors said.
His wife answered the door Wednesday at their whitewashed house in Almocageme but refused to comment on her husband's arrest.
At their front gate, a black mailbox in the shape of a barn carried the words "U.S. Mail."