Convicted Killer Who Escaped Prison and Wanted for Plane Hijacking Caught in Portugal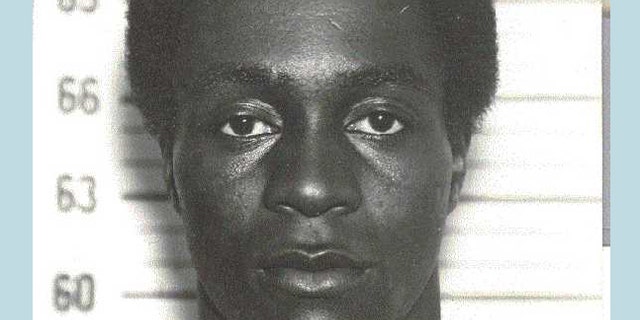 NEWYou can now listen to Fox News articles!
A convicted killer who escaped a New Jersey prison in 1970, then allegedly hijacked a U.S. airliner two years later, has been captured in Portugal, the FBI said Tuesday in a statement.
The FBI says George Wright, 68, was arrested Monday by Portuguese authorities at the request of the U.S. government.
"The investigation into George Wright serves as an example of law enforcement strength and tenacity," Michael Ward, the special agent from the FBI's Newark division, said in statement.
Back in 1962, Wright and three others were involved in a string of armed robberies that lead to the shooting death of a gas station owner in Wall, N.J., an FBI statement read.
He was promptly arrested and entered a plea of "no defense" to the murder charge. He was sentenced to 15 to 30 years in prison. Eight years later, he and three other men escaped from the Bayside State Prison in Leesburg, N.J., the statement read.
Wright traveled to Detroit and became affiliated with the Black Liberation Army, the statement read.
In 1972, Wright, along with five adults and three children allegedly hijacked a Delta flight from Detroit to Miami. After they released the passengers in exchange for a $1 million ransom, the hijackers forced the plane to fly to Boston, refueled and picked up another pilot for the long flight to Algeria where they sought asylum, the statement read.
The alleged ploy was successful. Wright and his associates were taken into custody, but released after a few days, according to the statement.
Four years later, Wright's associates were arrested in Paris and later convicted in French court. But Wright remained on the loose.
In an interview with the Star-Ledger, the daughter of Wright's victim said his freedom left the family's psychological wounds unhealed.
Gary Lanigan, the commissioner of the state Department of Corrections, told NJ.com that the crime left two young girls without a father.
"Despite the passage of time, justice has been served, and George Wright will pay for his crime," Lanigan said, according to the paper.
The U.S. is seeking his extradition from Portugal to serve the remainder of his 15-to30-year sentence. It is a long extradition process, but in the past, the U.S. has maintained a strong relationship with the Portuguese law enforcement in the past.
The U.S. Embassy in Portugal congratulated the country's Ministry of Justice in a statement, saying its actions exemplify a premier law enforcement operation.
The Monmouth County District Attorney's Office, FBI, U.S. Marshals Service, and New Jersey Department of Corrections all took part in the joint announcement.
The Associated Press contributed to this report.