U.S. agency wants to protect butterfly found only on island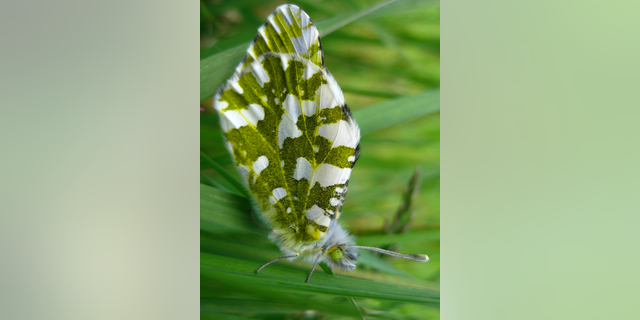 NEWYou can now listen to Fox News articles!
SAN JUAN ISLAND, Wash. – Federal wildlife officials want to protect a rare white and green butterfly found only on Washington's San Juan Island.
The U.S. Fish and Wildlife Service on Wednesday announced that it is proposing to list the island marble butterfly as an endangered species and designate about 813 acres (329.02 hectares) of mostly public land on San Juan Island as critical habitat for them.
The island marble butterfly has been declining since it was rediscovered on the island in 1998 after decades of no documented sightings. Their small population makes them vulnerable to habitat loss and predation, the agency said.
The last remaining known population is in an area that is part of San Juan Island Historical Park. Surveys in 2017 found fewer than 200 adults.
"After years of delay, the Service must move quickly to implement conservation measures to reverse declines," Scott Hoffman Black, executive director of the Xerces Society for Invertebrate Conservation, said in a statement.
The butterflies were once found on or near Vancouver Island in the 19th century. But they weren't observed again for 90 years until 1998 when a Washington state zoologist discovered the butterfly on San Juan Island.
Later surveys found them on San Juan Island and Lopez Island, but many of those populations have not been detected in recent years. The species is now observed only in a single area centered on south San Juan Island known as American Camp.
The Xerces Society and other groups first petitioned the federal agency in 2002 to list the butterfly as an endangered species. The agency declined to do so then.
The group petitioned the service again in 2012. The federal agency in 2016 ultimately found that protection for the island marble butterfly was warranted but that there were other candidates that had higher priority.
The Fish and Wildlife Service is taking comments through June 11.