Two hikers die after falling from El Capitan in Yosemite, park officials say
NEWYou can now listen to Fox News articles!
Two hikers died in California's Yosemite National Park on Saturday morning while they were climbing El Capitan, officials said.
Jason Wells, 46, of Boulder, Colo., and Tim Klien, 42, from Palmdale, Calif. were pronounced dead after falling around 8:15 a.m. while making their way on the Freeblast Route, the National Park Service (NPS) said in a news release.
WYOMING APPROVES FIRST YELLOWSTONE-AREA GRIZZLY BEAR HUNT IN 44 YEARS, BACKLASH ERUPTS
Officials said several emergency calls came in to alert them of the situation. Park rangers, as well as search and rescue, were dispatched to the area, but "the climbers did not survive the fall," the NPS said.
Officials said the incident is under investigation.
HIKER DIES AFTER SLIPPING, FALLING FROM YOSEMITE'S HALF DOME CABLES, PARK OFFICIALS SAY
No other information was available on the deadly fall.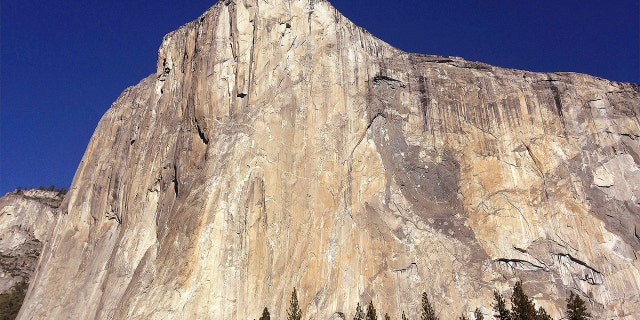 Another hiker died in Yosemite National Park last month after he slipped and fell while climbing the Half Dome cables, the NPS said at the time. Officials said the man was on the cable route "with another person during thunderstorm activity."
Park rangers were able to help the second individual in that instance, officials said.
The Associated Press contributed to this report.