Two guys trapped in car during avalanche pass the time with selfies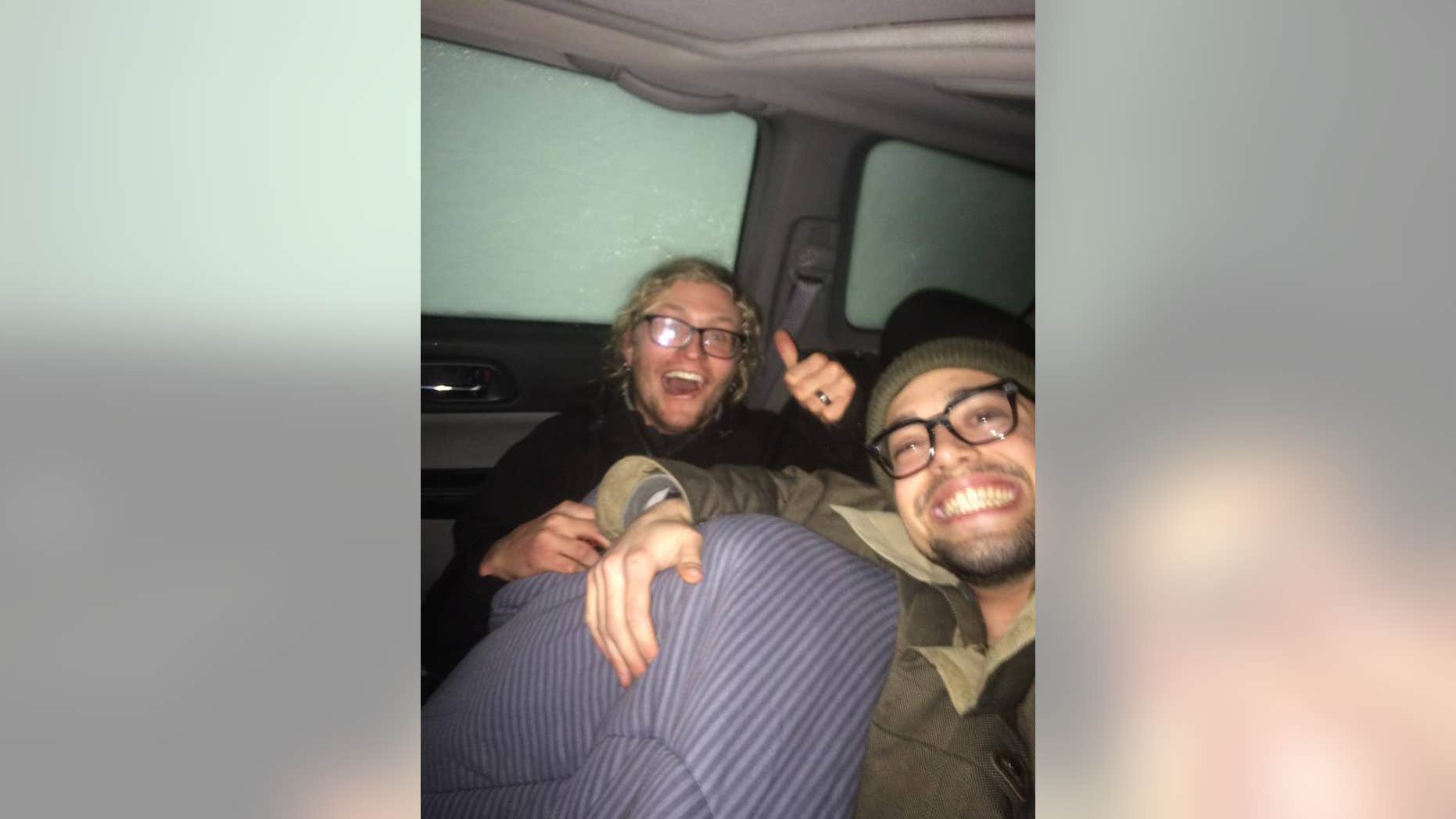 It started as a typical drive home along California mountain roads in the Sierra.
But in an instant everything changed for David Ortiz.
"First there was a bit of panic," said Ortiz.
LATEST CALIFORNIA STORM GOES OUT WITH A BANG
Ortiz said he and his roommate, Neale, were on Highway 89 near Alpine Meadows Road overnight when they felt a gust of wind, then got buried in over six feet of snow.
"There was no light coming through any of the windows, we knew it was an avalanche," Ortiz said.
'GET UP. WE'VE GOT TO GET OUT': STORMS KILL 20 IN THE SOUTH
The locals knew what to do.
"Once I got on the phone with 911, I knew there was fire and rescue coming out to get me, then we could relax a little bit and try to keep cheerful," Ortiz said,
That's when they started taking selfies.
Bundled in a blanket, they had some fun as they waited to be rescued.
Rescuers said the young men were trapped for about 30 minutes.
"We got there, shoveled out one of the doors, opened it up and out popped two happy, young men that were pretty stoked to not be in their car anymore," said Dustin Hollingsworth, firefighter paramedic with the North Tahoe Fire Protection District.