Turkish sources: CIA chief to visit, discuss security issues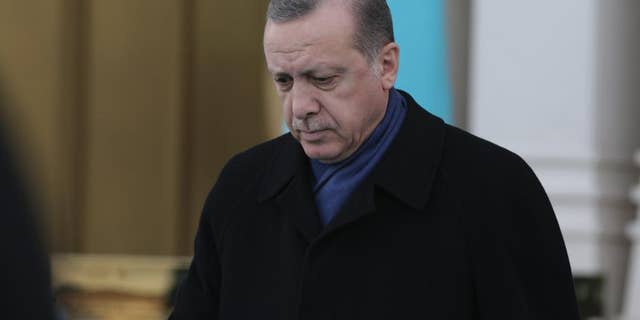 ANKARA, Turkey – Turkish officials say U.S. Central Intelligence Agency Director Mike Pompeo will visit Turkey on Thursday to discuss security issues, including Turkey's fight against a movement led by a U.S.-based cleric accused of orchestrating the failed military coup.
According to officials from President Recep Tayyip Erdogan's office who cannot be named because of government regulations, the visit was decided during a 45-minute telephone conversation between U.S. President Donald Trump and Erdogan late on Tuesday,
The officials said Pompeo would also discuss the issue of Syrian Kurdish fighters which Ankara considers to be terrorists because of their affiliation with outlawed Kurdish rebels in Turkey.
Turkey wants the cleric, Fethullah Gulen extradited from the United States. It is also demanding that Washington stop backing the Syrian Kurdish groups.