Turkish man wanted by US seeks release from Romanian jail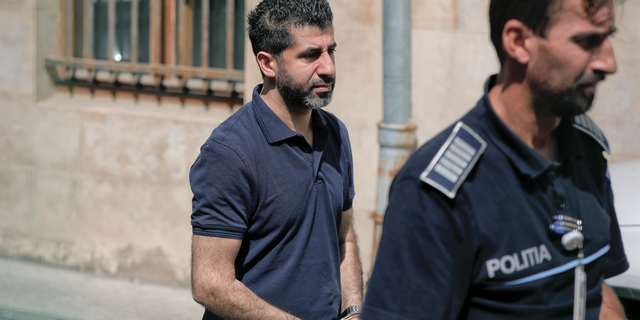 NEWYou can now listen to Fox News articles!
BUCHAREST, Romania – A Turkish businessman sought by the United States on allegations he sold equipment to Iran's military in violation of sanctions asked a Romanian court on Thursday to free him from arrest.
The businessman, Tavan Resit, owns a Turkish-based company, Ramor Group, which the U.S. Treasury Department alleges provided marine power equipment to Iran's navy.
He was arrested June 8 in Romania, where he had traveled to meet with U.S. officials. His lawyer, Catalin Predoiu, a former Romanian justice minister, said he went to Romania to deny any wrongdoing to the Americans.
Predoiu asked a court to transfer him to house arrest due to ill health. He also said that Romanian officials did not have a copy of the U.S. arrest warrant, as is required in extradition cases. He claimed his client had not broken Romanian or Turkish laws.
Resit has said the case concerns two yacht motors he sold to Iranians which can be used for military purposes.
Another lawyer, Mihai Mares, said a U.S. compliance officer in February approved the equipment that Resit's company was intending to export.
On July 18, the U.S. Treasury Department put Resit on a list of people and groups that allegedly aided Iran's military or its elite Revolutionary Guard.
The Romanian court will rule later Thursday or Friday on whether to release him from arrest. A hearing on his possible extradition has been set for Sept. 21.