Tropical Storm Cindy's remnants unleash heavy rains on Gulf Coast; reports of a tornado in Alabama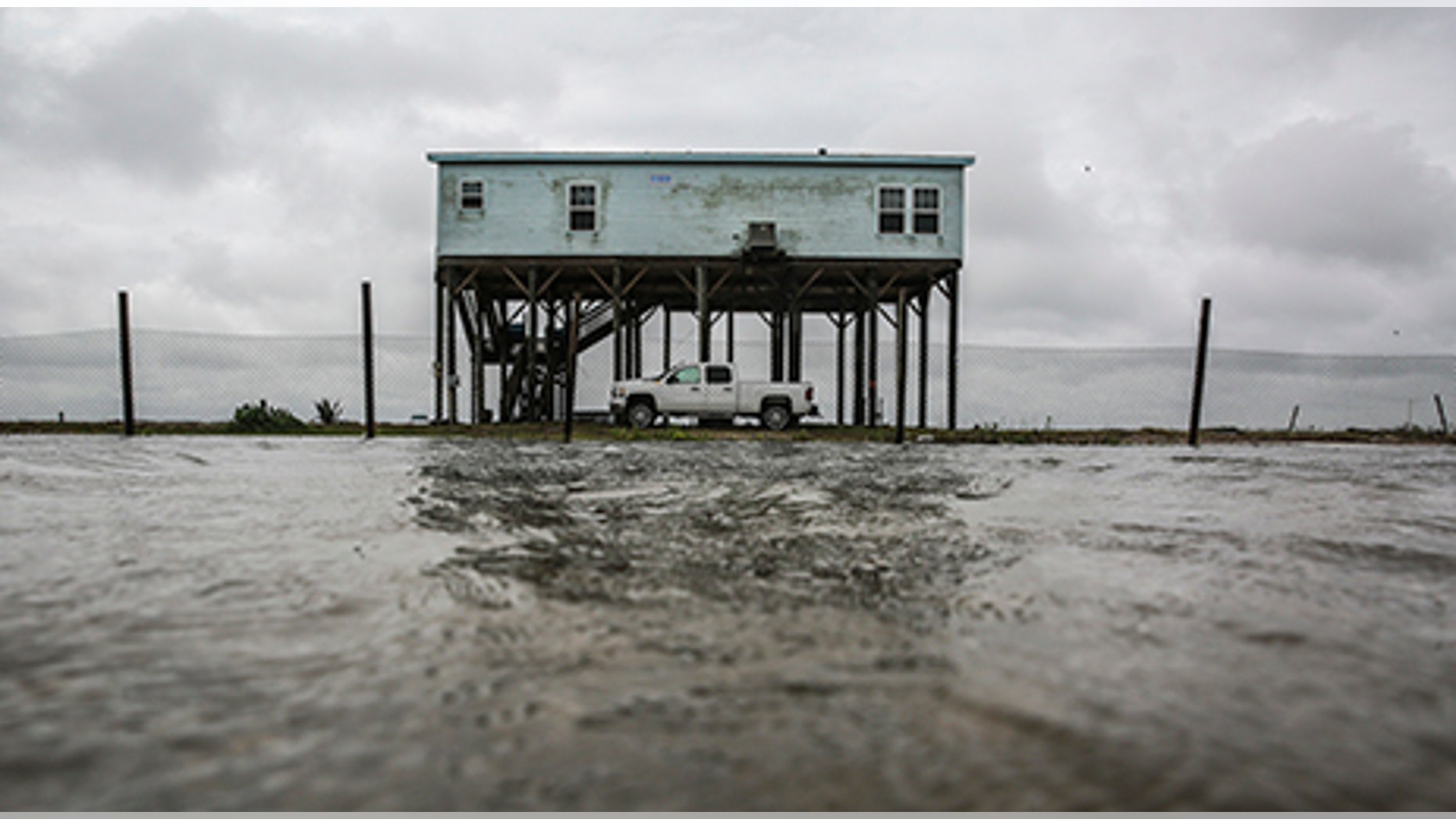 Cindy, the former tropical storm, was downgraded to a tropical depression and is weakening as it moves inland Thursday. The storm has been blamed for at least one death in Alabama.
There are multiple reports that a tornado touched down in Fairfield, Ala., and caused some damage. There have been no immediate reports of injuries or deaths.
Two tornado warnings have been issued by the National Weather Service in Alabama. One of the warnings was for Jefferson County near Birmingham and the other was for Tuscaloosa and Bibb Counties. The service indicated that damage was likely from a possible twister near Birmingham, noting radar signaled there was debris in the air.
A meteorologist said Alabama got up to three to six inches of rain on the coast with up to 12 inches in some areas.
The Weather Channel reported that there are tornado watches for parts of Mississippi, Alabama and eastern Louisiana on Thursday.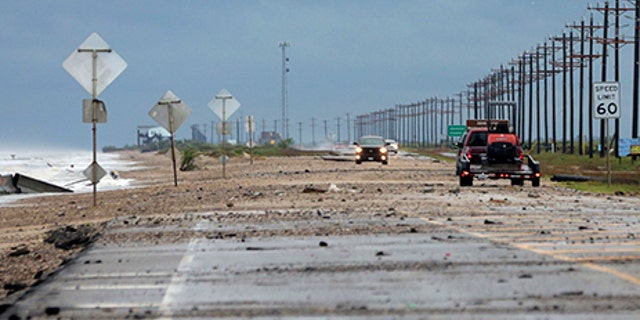 Heavy rains are expected to fall in parts of Mississippi, Alabama, Georgia and Tennessee, forecasters have warned.
The National Hurricane Center said a tropical storm warning from High Island, Texas, to Morgan City, La., has been discontinued, hours after the storm made landfall.
Cindy was located about 165 miles northwest of Morgan City and is moving to the north at 13 mph. The storm is expected to shift toward the northeast and move into Arkansas early Friday, then into Tennessee.
Forecasters warn that heavy rainfall will spread over the Tennessee and Ohio valleys Thursday. Then into the central Appalachians Friday and Saturday.
Cindy's maximum sustained winds have decreased to near 35 mph Thursday morning with additional weakening expected, the U.S. National Hurricane Center said.
FLORIDA PRISON GANG RIOT: 6 CORRECTIONS OFFICERS, 1 INMATE HURT
The storm has been blamed for one death in Fort Morgan, Alabama. A 10-year-old boy from Missouri who was vacationing at Fort Morgan was killed after a log, carried in by a large wave, struck him, according to Baldwin County sheriff's Capt. Stephen Arthur. The child was not immediately identified.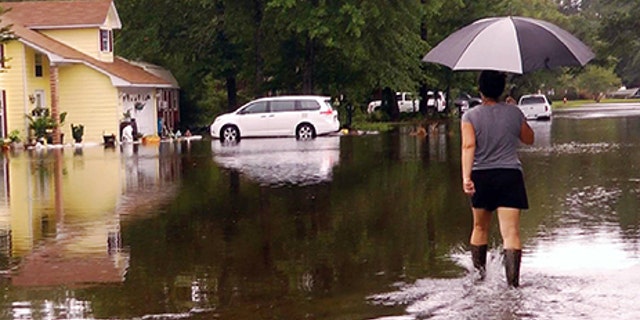 The storm is being blamed for widespread coastal highway flooding, rough seas and scattered reports of power outages and building damage caused by high winds. There were numerous reports of waterspouts and short-lived tornadoes spawned by the storm.
Forecasters estimated the storm had dumped anywhere from 2 to 10 inches of rain in various spots along the Gulf Coast from southern Louisiana to the Florida Panhandle as of Wednesday, and more rain is expected.
TROPICAL STORM CINDY TURNS DEADLY: 10-YEAR-OLD ALABAMA BOY KILLED 
Downed trees hit a house and cars in two or three residential neighborhoods, according to Jo Soria, Fort Walton Beach spokeswoman.
The White House said President Donald Trump has been briefed on the storm Wednesday by Homeland Security Adviser Tom Bossert.
Louisiana Gov. John Bel Edwards and Alabama Gov. Kay Ivey both declared a state of emergency in their state.
In Alabama, streets were flooded and beaches were closed on the barrier island of Dauphin Island.
Casey Stegall, a Fox News reporter, was in Lake Charles, La. on Thursday and reported heavy rains and gusty winds in the area. Stegall said there has been a large amount of flash flooding around the area.
There are "numerous road closures and areas where bayous and waterways are out of their banks," Stegall said.
There have been no immediate reports of high-water rescues or areas under water, according to Stegall.
Meanwhile, off the coast of Texas, a shrimp trawler that was in danger of sinking had to be rescued. The U.S. Coast Guard saw the crew of the trawler Footprint was about 80 miles southeast of Galveston when the crew radioed that the ship was taking on water faster than onboard pumps could clear it. A helicopter crew lowered and extra pump that enabled the shrimp boat crew to clear enough water to stay afloat. A Coast Guard cutter escorted the vessel to Freeport, Texas.
Fox News' Casey Stegall and The Associated Press contributed to this report.