Treasury Secretary Steven Mnuchin weds Scottish actress in discreet ceremony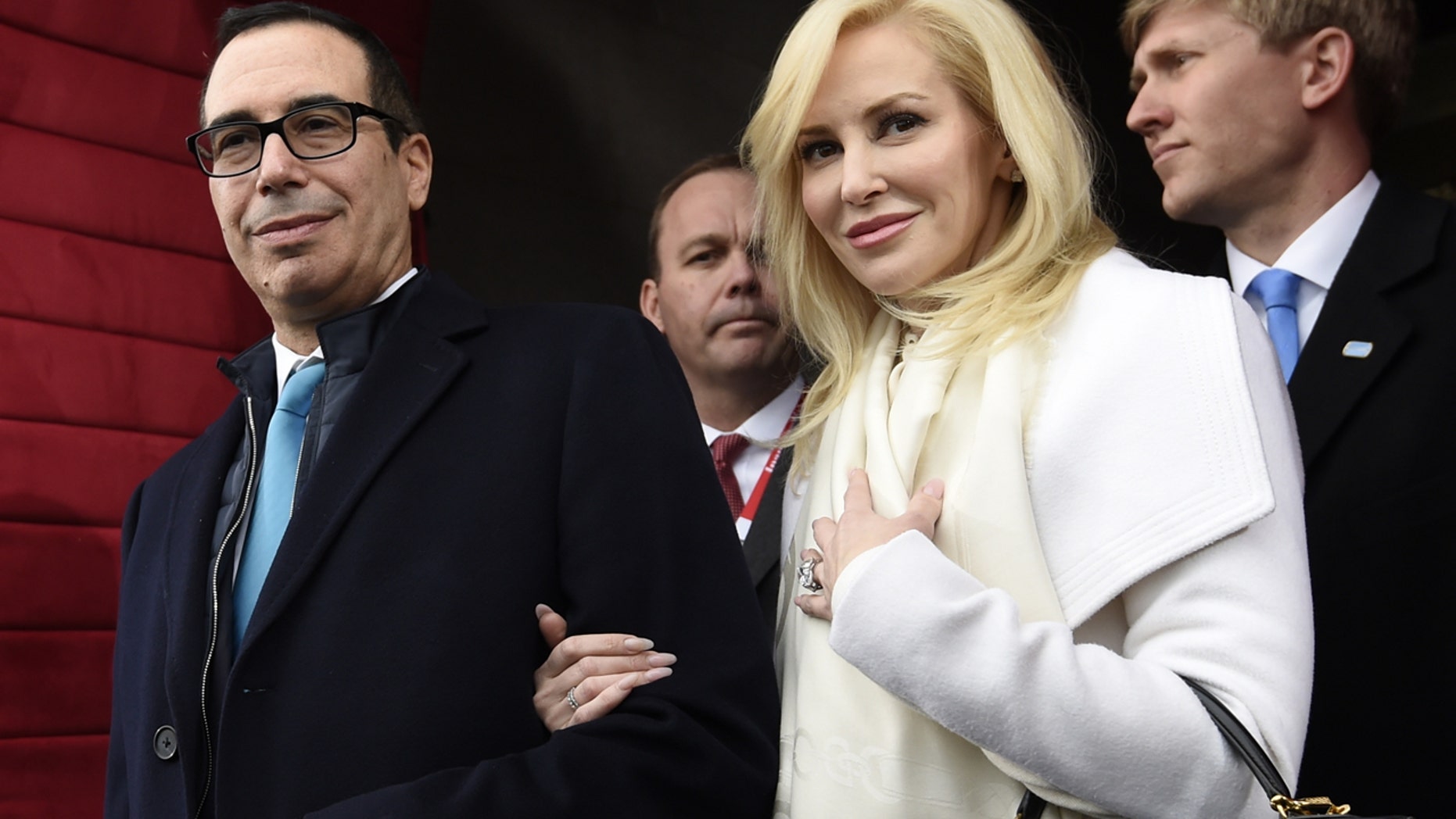 Treasury Secretary Steven Mnuchin exchanged vows with Scottish actress and model Louise Linton at the Andrew W. Mellon Auditorium in Washington on Saturday.
President Trump and first lady Melania Trump were among the high-profiled guests that attended the Cabinet member's ceremony.
Melania Trump was seen wearing a pink blush dress and the president was in a tux. Vice President Mike Pence was also spotted at the event.
The nuptials were kept secret until earlier this week, when Commerce Secretary Wilbur Ross introduced Mnuchin at a conference in Washington.
Ross said both he and his wife "extend our congratulations and look forward to seeing you wed your dear fiancee, Louise Linton, on Saturday."
Prior to joining the Trump administration, Mnuchin worked for the Goldman Sachs investment firm for nearly two decades before founding a hedge fund. He also ran a company that invested in Hollywood movies and was finance chairman of Trump's presidential campaign.
Linton has had small roles in a number of movies and television shows and more recently has turned to producing movies.
This is Mnuchin's third marriage and the second for Linton. The couple has been engaged since 2015.