Trapped pregnant deer pulled from rocks by US Coast Guard in Michigan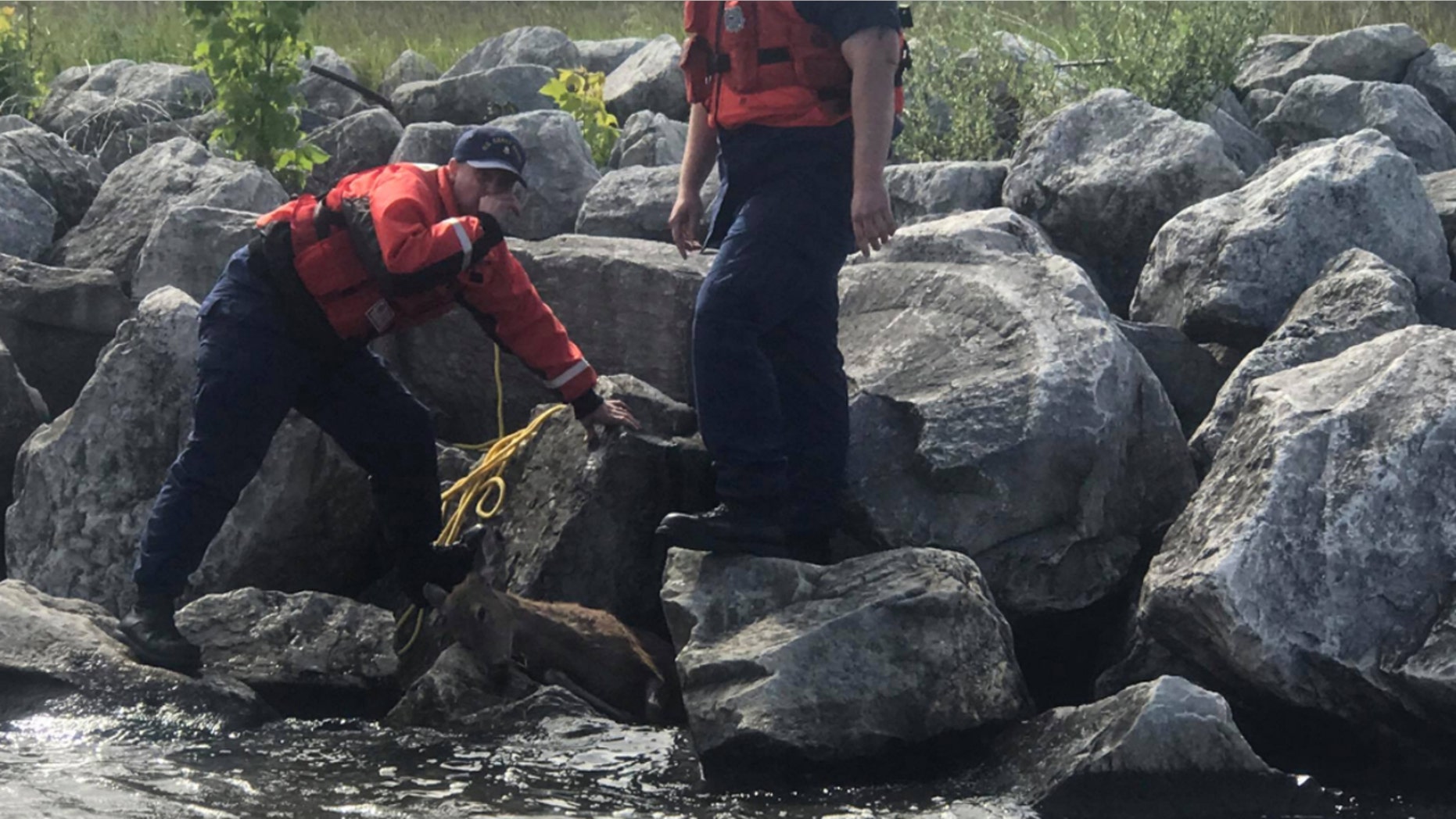 MANISTEE, Mich. – A routine training exercise for the U.S. Coast Guard on Wednesday, ended with the rescue of a wild animal.
During their training, boat crew members from the Manistee Station noticed a pregnant deer trapped between some rocks near Harbor Village.
The crew managed to get the animal out before she suffered from hypothermia or succumbed to exhaustion.
The animal is now recovering from some minor scrapes.
It's unclear how long the doe was trapped in those rocks.