Toy gun was pointing toward deputies before 13-year-old was shot and killed, report says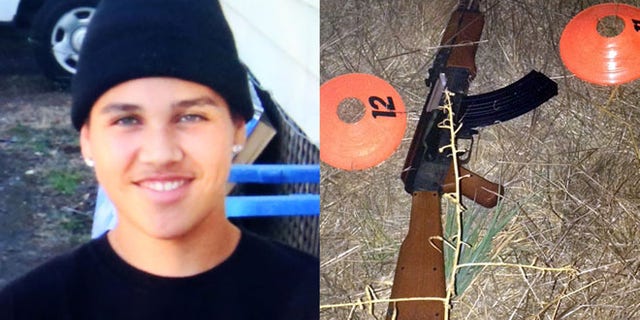 Police investigating the shooting death of a 13-year-old boy carrying a replica assault rifle said the boy was told twice by sheriff's deputies to drop the fake weapon and at one point, turned with the barrel of the gun and pointed it in their direction, KTVU.com reported.
Andy Lopez, the teen, was spotted by two Sonoma County deputies on patrol who saw the boy walking with what appeared to be a high-powered weapon Tuesday afternoon in Santa Rosa, sheriff's deputy Lt. Dennis O'Leary said.
The deputies called for backup and repeatedly ordered Lopez to drop the gun, O'Leary said in a news release. O'Leary said the deputies fired several rounds from their handguns immediately after issuing the orders to drop the rifle.
[pullquote]
"The subject turned toward the deputies, and as he was doing that the barrel of the weapon was rising toward the deputies," Santa Rosa Police Department Lt. Paul Henry told Reuters. The deputy then fired the rounds.
The replica gun resembled an AK-47 with a black magazine cartridge and brown butt, according to a photograph released by the sheriff's office. Deputies would only learn after the shooting that it wasn't an actual firearm, according to O'Leary.
The boy fell to the ground on top of the rifle, according to O'Leary. He said the deputies ordered Lopez to move away before approaching him and putting him in handcuffs.
They began administering first aid and called for paramedics, who pronounced him dead at the scene. Deputies also found a plastic handgun in the boy's waistband, O'Leary said. The deputies, who have not been identified, have been placed on administrative leave, which is standard after a shooting, O'Leary said.
"It's not right what they did to my son," Rodrigo Lopez, the teen's father, said. Lopez said the teen was carrying a toy gun that belonged to a friend.
Ethan Oliver, who lives across the street from where the shooting occurred, said he heard two gunshots, and while Lopez was on the ground the deputies "went at it again and unloaded like six to seven shots," KTVU.com reported.
Lopez was an eighth-grader at Lawrence Cook Middle School, where assistant principal Linsey Gannon said he played trumpet in the band.
The Associated Press contributed to this report