Tornado hits southern Mississippi reportedly killing at least 4 people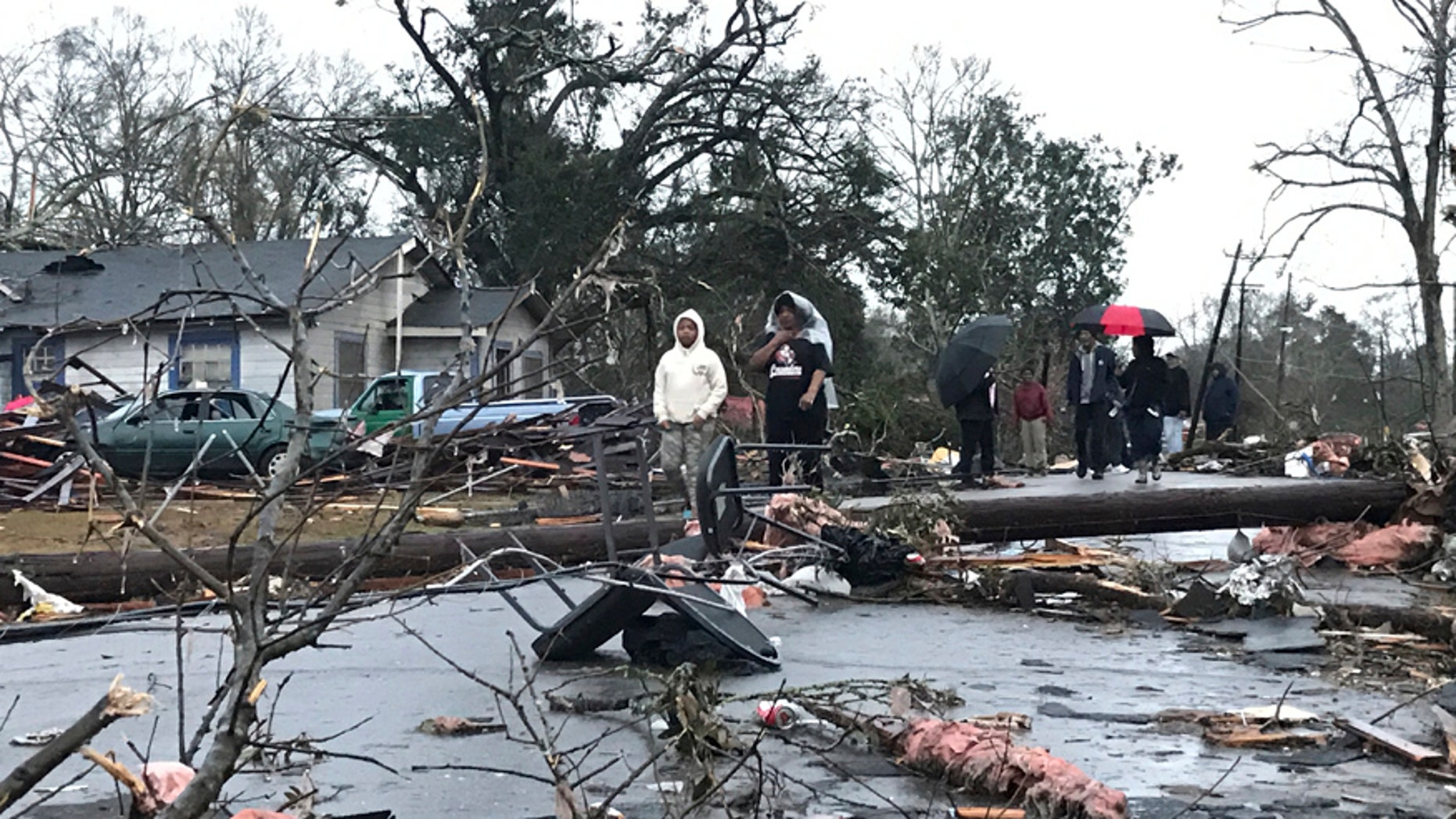 A tornado ripped through parts of southern Mississippi early Saturday morning reportedly killing at least four people and leaving in its wake a trail of destroyed homes, collapsed buildings and other residents trapped in their homes.
The city of Hattiesburg said via its Twitter account that four people had died after the twister blew through the city and surrounding area.
Mayor Johnny DuPree has signed an emergency declaration for the city, which reported "significant injuries" and structural damage.
The National Weather Service issued a warning at around 3:45 a.m. that a tornado had touched down in Hattiesburg, located about 91 miles southwest of Jackson.
"To repeat, a tornado is on the ground. TAKE COVER NOW! Move to a basement or interior room on the lowest floor of a sturdy building," the statement read. "Avoid windows. If you are outdoors, in a mobile home, or in a vehicle, move to the closest substantial shelter and protect yourself from flying debris."
Greg Flynn of the Mississippi Emergency Management Agency said rescuers are still searching the stricken area for more possible victims.
Cars had been flipped over, sometimes piled on top of each other while parts of houses were ripped into shards of wood and debris.
Once tall trees were ripped from their roots and thrown across roads.
William Carey University in Hattiesburg tweeted there was damage to their dorms and several minor injuries reported.
"There are some minor injuries," said Mia Overton, William Carey public relations coordinator, told WDAM-TV. "Officials are working to ensure students are safe and accounted for. There is damage to most buildings on campus including cars and a home across campus is damaged."
The three counties affected are Forrest, Lamar and Perry counties. Flash flood warnings were also in effect for northern Forrest and Lamar counties, as well as southeastern Jones and Marion counties.
The National Weather Service said three to five inches of rain have already fallen, raising the risk of flooding. More rain — one to two inches — is possible.
The Mississippi Highway Patrol is reporting Interstate 59 north of Hattiesburg is closed due to debris. Downed power lines and debris have been reported over a wide area. The public is asked to avoid travelling.
The Associated press contributed to this report.