Top Pathologist: Investigate Possible Holloway Find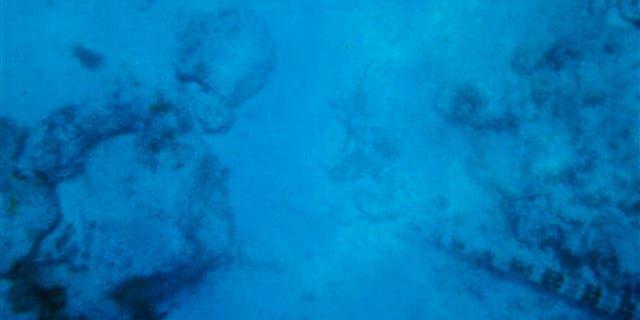 Authorities in Aruba have an "absolute obligation" to investigative an underwater photograph that may show the remains of Natalee Holloway, the Alabama high school student who disappeared in Aruba in 2005, a renowned forensic pathologist told FoxNews.com.
Dr. Michael Baden, a former chief medical examiner for New York City who has followed the high-profile Holloway case, said a photo taken in October by a Pennsylvania couple off the coast of Aruba could depict skeletal remains and should be treated as a potential lead.
"It could be a body," Baden told FoxNews.com. "The odds are it isn't, but it absolutely could be a body and there's an obligation to pick it up and investigate."
If the figure in the photograph is in fact a body, Baden said it appears to be laying face down with the back of the skull in view.
And if the photograph shows a body -- Holloway's or otherwise -- the remains appear to be in good shape and could provide useable tissues to investigators, potentially leading to toxicology tests for the presence of drugs. Investigators may even be able to identify any potential body using dental records, he said.
"If it is a human, the teeth will be excellent," Baden said regarding their condition.
Patti Muldowney, of Manheim, Pa., took the photograph while snorkeling with her husband, John, during an October vacation in Aruba. They noticed that the photograph resembled a skeleton partially obscured by sand and recently forwarded it to the FBI's Philadelphia office.
"It's been sent to our legal attache in Bridgetown [Barbados] and they will work with local authorities in the matter," FBI spokesman Brian Herrick told the Philadelphia Inquirer on Friday.
The FBI will assist only if requested, Herrick told the paper.
Deputy Chief Adolpho Richardson of the Aruban police told the Birmingham News that authorities will investigate.
"We try to leave no stone unturned, so we will look into it," he said, "although the chances are very slim that it will lead to any results."