Top Army officer says 'significant amount' of soldiers' crime data not reported to feds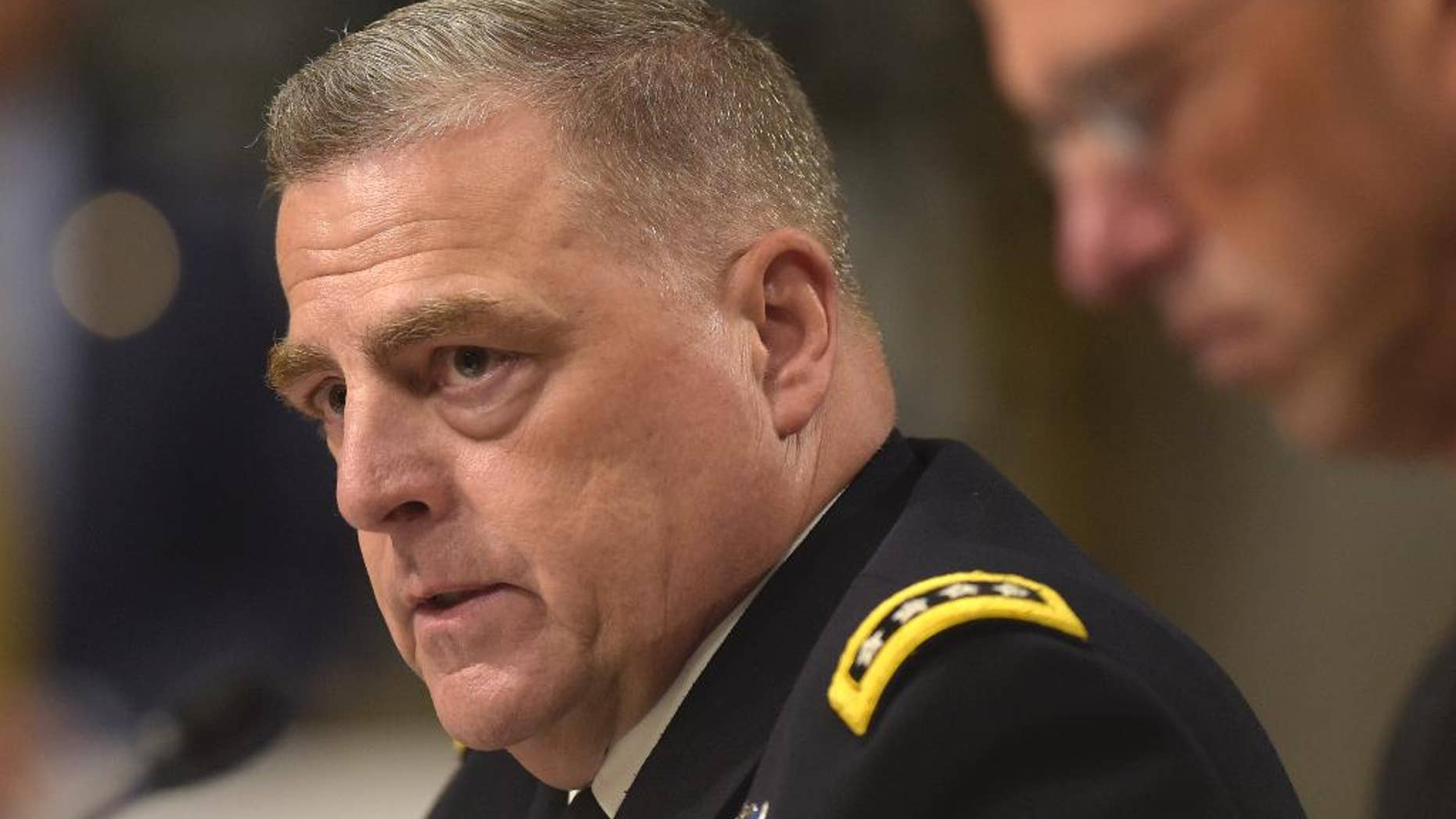 The Army's top officer said Wednesday that his service had many "gaps" to fill when it comes to sharing soldiers' criminal history with federal law enforcement agencies in the wake of this month's Texas church shooting, which was carried out by an Air Force veteran with a history of domestic violence.
"We have a significant amount of omissions," admitted Gen. Mark Milley, the Army chief of staff. "There are gaps and failures on our part." Milley was the first service chief outside the Air Force to publicly admit to widespread lapses in sharing data on violent service members.
Milley said about "10 to 20 percent" of Army criminal cases are not reported to the FBI.
Roughly 150 soldiers are given a dishonorable discharge each year, Milley said. He did not say how many former soldiers had "bad conduct" discharges, the same type Air Force veteran Devin Kelley had when he was kicked out in 2014 after serving a year in prison for multiple counts of assaulting his wife and baby.
Kelley shot and killed 26 people at the First Baptist Church of Sutherland Springs, Texas Nov. 5. The Air Force is combing its own databases to ensure all of its data on criminal behavior is turned over to the FBI and that any future lapses are corrected.
The day after the shooting, Defense Secretary Jim Mattis asked the Pentagon's Office of the Inspector General to conduct a full investigation into the process all services use to share criminal behavior with the FBI. The problem goes back decades --a 1997 inspector general's report said each service branch had significant failures in sharing fingerprint data and trail results.
The shooting was a wake-up call for everyone, Gen. Milley said.
"It clearly tells us that we need to tighten up as well," he said. "That could have been any one of the services, not just the Air Force."