Toddler found alive in Indiana field after tornado kills entire family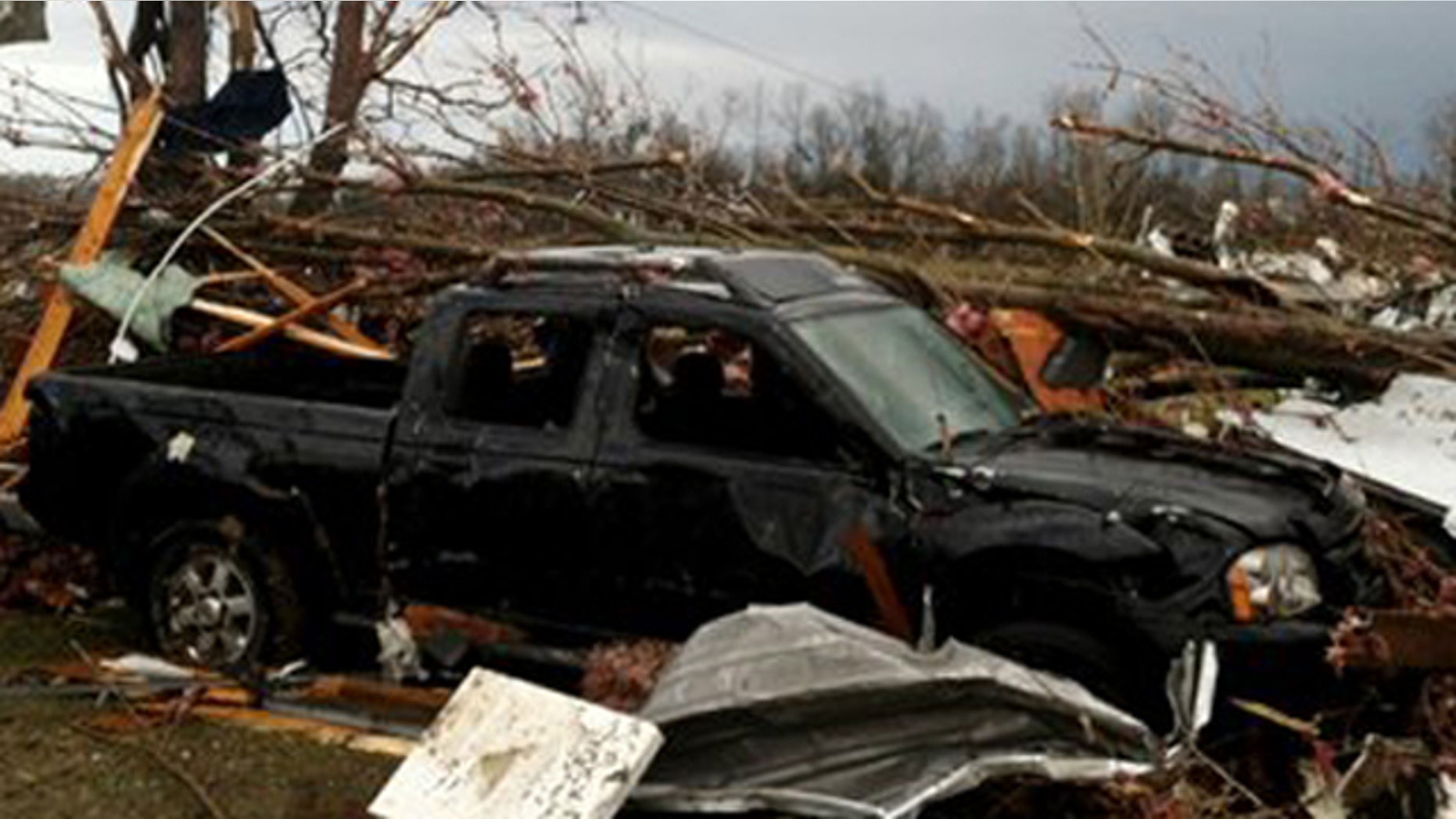 INDIANAPOLIS – A 14-month-old toddler who was found hurt and alone in a southern Indiana field after violent storms ravaged the area was the sole survivor of her immediate family, local authorities said Saturday.
Angel Babcock was discovered in Salem, Ind., following Friday's string of deadly tornadoes, The Courier-Journal reported.
The storms claimed the lives of the toddler's mother Moriah Brough, 20, father Joseph Babcock, 21, two-month-old sister Kendall Babcock and two-year-old brother Jaydon Babcock, the newspaper reported.
Angel remained in critical condition Saturday night, her grandfather Jack Brough said.
"She is in extremely critical condition," he said. "She's had a lot of injuries to her head. The doctors told us that the next 24 to 48 hours are very critical. I'm just asking everyone to pray for my granddaughter and for my family."
It remained unclear how the child ended up so far from home, with some earlier reports suggesting she was found 10 miles away, but neighbor Beverly Lanham recounted Saturday how her boyfriend Jason Miller had gone to offer the family shelter in their trailer home Friday when the twister struck.
She said the storm picked up Miller -- who was recovering in stable condition in a hospital Saturday -- and the Babcock family and threw them down the road.
When she was found, police rushed the little girl to a local hospital and she was then flown to Kosair Children's Hospital in Louisville, Ky.
"She has good extended family here that's taking good care of her while they're here. They're very much appreciative of all the calls and they know they're in lots of prayers that are coming in out there," said Cis Gruebbel, of Kosair.
Jack Brough told The Courier-Journal that it was impossible to comprehend what had happened to his daughter and her family.
"[Moriah] was always happy and loved life," he said. "She went to church every week. But her entire life was about Joe and her children. She loved her kids, she was always with them."