Tightened security after Florida inmate accused of murder escapes from court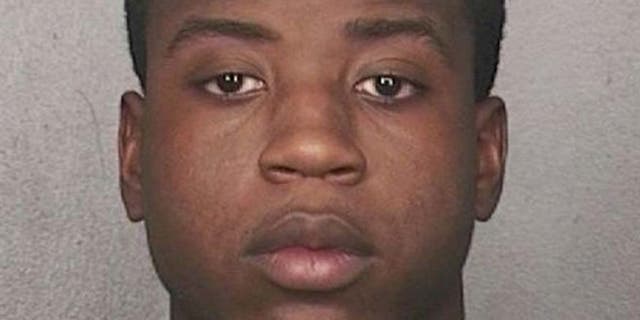 NEWYou can now listen to Fox News articles!
Authorities in Florida vowed to enact tougher procedures for how to move and guard inmates who require maximum-security detail after a detainee escaped from a courtroom remained on the lam Tuesday, 72 hours after they said he made his break.
Broward County sheriff's investigators said they have received information that accused murderer Dayonte Resiles, 21, may have obtained a weapon. They declined to give further details, saying it could harm their search.
Resiles burst out of the Broward County Courthouse Friday morning. He was sitting in a fourth-floor courtroom crowded with defendants and lawyers when he somehow escaped his shackles, jumped over a courtroom barrier and ran past bailiffs. He shed his jail jumpsuit and ran out of the courthouse.
The Sun-Sentinel reported that effective immediately, all maximum-security inmates will be constantly monitored when in court.
"When a maximum-security inmate is moved for any appearance in court, the detention deputy will remain with the inmate and will only release custody once an armed deputy is present," Broward Sheriff Scott Israel said on Monday. "Though this change requires significant logistical coordination, I am confident this change will make the courthouse safer and lessen the chance of inmate escape."
Authorities are currently conducting an intense manhunt for Resiles.
Resiles faces murder and other charges in the Sept. 8, 2014, killing of Jill Halliburton Su, grand-niece of Halliburton Co. founder Erie P. Halliburton. Her body was found, bound at the hands and feet and stabbed multiple times, in the bathtub of her home in Davie, Fla. Prosecutors are seeking the death penalty in the case.