Tibbetts murder suspect eluded a flawed system, says Melania Trump's immigration lawyer
Melania Trump's immigration attorney - and frequent critic of her husband's policies - says the federal employment verification system that's become a talking point in the Mollie Tibbetts murder case is unreliable and vulnerable to fraud.
"This is a perfect example of how we cannot trust employers to involve themselves in the policing of immigration," said Michael Wildes, author of a new book about immigration called "Safe Haven in America."
Wildes said the federal system intended to flag those not authorized to live or work in the country can't be counted on, as shown by Tibbetts murder suspect's Christhian Rivera's apparent ability to beat the system by working under someone else's name.
Wildes, who also represented Melania Trump's parents, told Fox News employer verification programs like E-Verify, and another program that depends on checking the Social Security Administration database, are vulnerable.
Rivera, the 24-year-old Mexican national who has been charged with first-degree murder in the death of the 20-year-old Iowa college student, was hired to work at Yarrabee Farms four years ago, after he passed employment eligibility vetting, the employers said.
Rivera reportedly submitted another identity, which evidently showed up on the Social Security Administration's system as legitimate. The Social Security Administration itself reported several years ago that just under two million immigrants worked in 2010 using a Social Security number that was not theirs.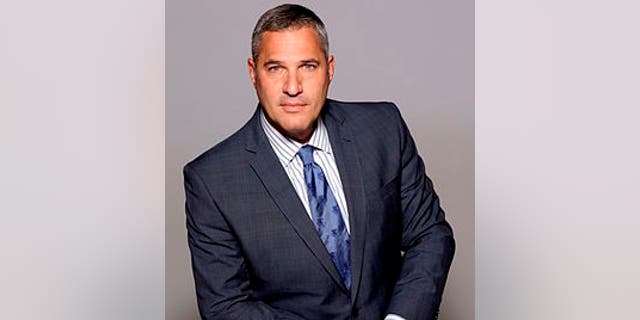 Wildes, a former federal prosecutor, said the solution to illegal immigration and to keeping dangerous people out of the country is to have tighter cooperation among local, county and state law enforcement agencies and immigration officials.
But Wildes also criticized what he called the politicizing of the Tibbetts murder.
"We should not scapegoat all immigrants" because of Rivera's crime, Wildes said, denouncing "the political discourse on immigration and the lack of real advancement for our safety and economic needs."
Wildes said employers often are left to "act on good faith," relying on documents that prospective workers present as legitimate, and running them through government programs.
"They go beyond just the ritual of collecting documents to also making sure the documents are verified, but they're not forensic experts," said Wildes, adding that it's nearly impossible for people who lack the training to spot fraudulent documents.
This is a perfect example of how we cannot trust employers to involve themselves in the policing of immigration. The [verification system] supported the notion that [Rivera] was permitted to work here, how is that possible?
The owners of Yarrabee Farms said at first that they had run Rivera's documents through E-Verify, which checks prospective workers I-9 forms through federal databases to confirm their legal status and eligibility to work.
Later, however, they said they had not used E-Verify, but relied on the Social Security Administration. They told reporters Rivera had showed them a state-issued photo ID and a social security card - in someone else's name.
"We screen every applicant through the Social Security Administration social security number verification service," Dane Lang said at a news conference Wednesday. "What we learned in the past 24 hours is that our employee is not exactly who he said he was."
"Our family member who handles the verification process believed the systems were the same," Lang said, referring to SSA and E-Verify.
There were conflicting reports about Rivera's immigration status, and how long he has been in the U.S.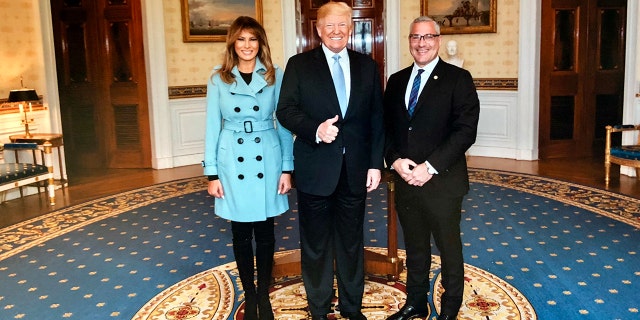 U.S. Citizenship and Immigration Services spokesman Michael Bars told ABC News: "A search of records by USCIS revealed Rivera did not make any DACA requests nor were any grants given. We have found no record in our systems indicating he has any lawful immigration status."
Rivera's attorney, Allan Richards, refuted that, claiming in a court document that his client has legal status.
Most, though not all, people with legal status have permission to work in the United States. If Rivera did have legal status, it is unclear why he would have hidden his true identity while seeking work.