This Valentine's Day, the Voodoo that Scorned Lovers Do So Well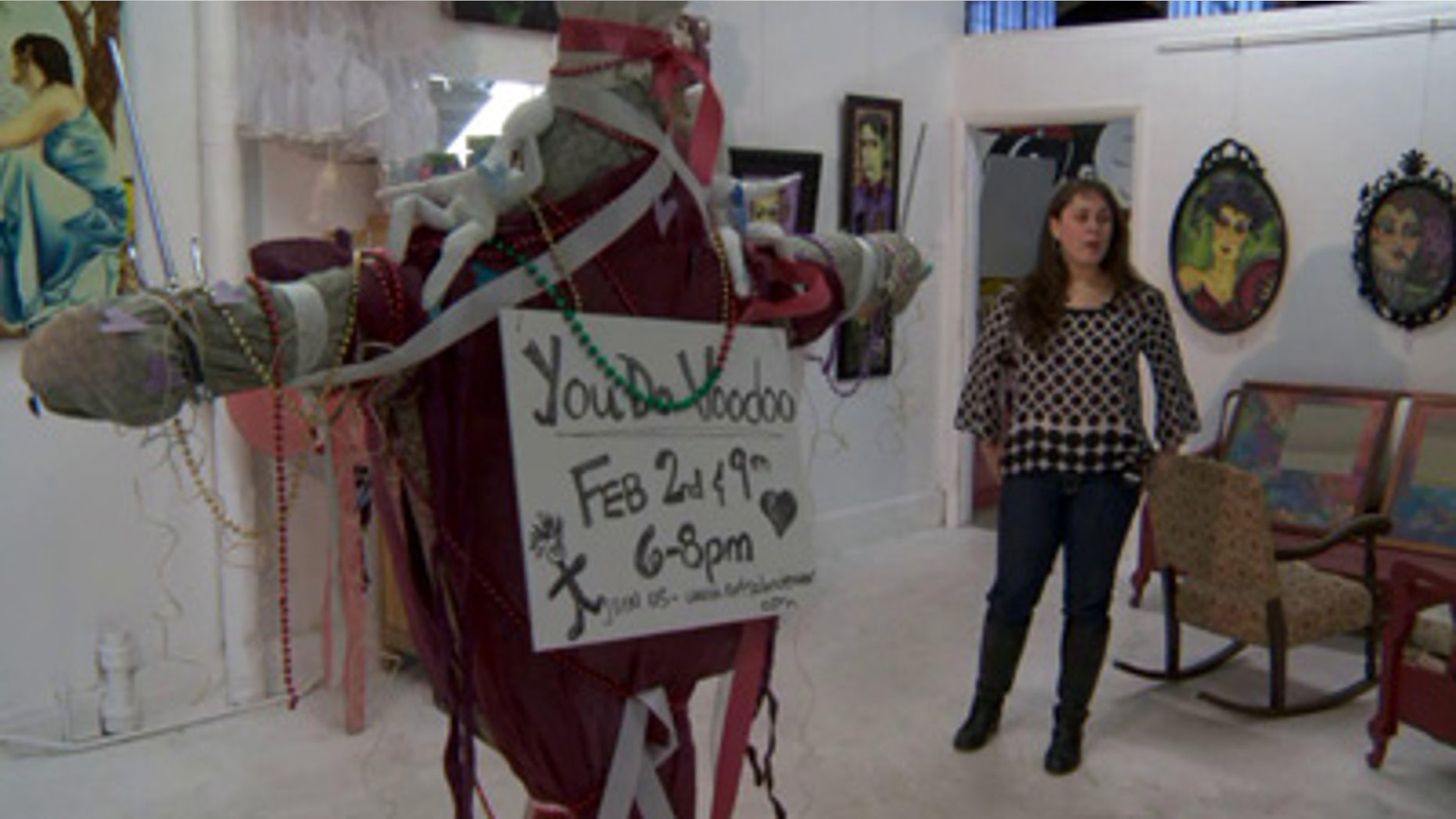 Single or going through a break-up? Well in that case, you may be feeling lonely this Valentine's Day. Luckily, a Denver art gallery has a solution to your heartache.
Dozens of men and women literally stick it to love while attending a voodoo doll-making class offered by The Art Salon.
This isn't exactly black magic, but rather art therapy.
"We're going to be bringing together a bunch of scorned lovers, and we're putting together our own cathartic voodoo dolls. Hopefully, we'll get a little release from the angst that Valentine's Day can cause," says Art Salon owner Jennifer Mosquera.
She says the dolls emulate a person causing pain to someone -- or simply a painful issue.
"I'm not scorning my current partner," class participant Kaye Boeke said.
Boeke hopes the doll will help her release negative energy from a past relationship.
"The piercing of the doll, harming of the doll, will be the end of the conflict and then I'll move on," she says.
They've got the tools: skeletal faces, thorny rose stems, stick pins and, most importantly, intention.
"It's about letting go of that final bit of anger. Not to inflict harm onto that person, but to let go of my own anger," said Shannon Winski, another participant.
But it's not all about causing pain or releasing it. Sometimes a spell can be used for good.
Eric Matelski said he'll be casting a lust spell on his wife. "Lust. Lust, she is in for it, " he said.
"It can be a pretty heavy holiday. To get through it with a smile on your face, stab a voodoo doll. It can add levity to what's painful for some people," says Mosquera.
Click for more on this story about the voodoo dolls Fox31Denver.