This Day in History: March 4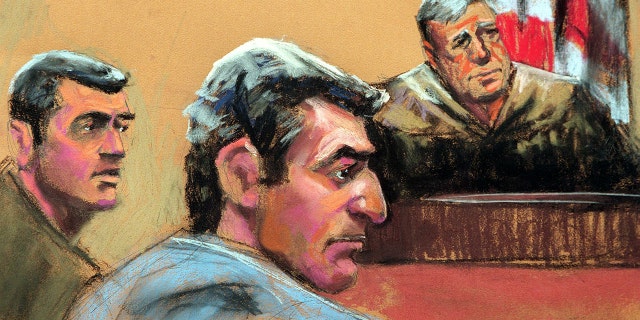 On this day, March 4 …
1994: In New York City, four Islamic extremists are convicted of the 1993 World Trade Center bombing that killed six people and injured more than a thousand.
Also on this day:
1791: Vermont becomes the 14th state.
1793: George Washington is sworn in for a second term as president of the United States during a ceremony in Philadelphia.
1865: President Abraham Lincoln is inaugurated for a second term of office. With the end of the Civil War in sight, Lincoln declares, "With malice toward none, with charity for all."
1913: The "Buffalo nickel" officially goes into circulation.
1925: In the first national radio broadcast of an inauguration U.S. president, Calvin Coolidge's inauguration is heard live on 21 radio stations coast-to-coast.
1933: Franklin D. Roosevelt takes office as America's 32nd president.
1952: Ronald Reagan and Nancy Davis are married in San Fernando Valley, Calif.
1974: The first issue of People magazine, then called People Weekly, is published by Time-Life Inc.; actress Mia Farrow is on the cover.
1977: Approximately 1,500 people are killed in an earthquake that devastates southern and eastern Europe.
1987: President Ronald Reagan addresses the nation on the Iran-Contra affair, acknowledging that his overtures to Iran "deteriorated" into an arms-for-hostages deal. 
1994: Actor-comedian John Candy dies of a heart attack in Durango, Mexico, at age 43.
1998: The U.S. Supreme Court rules, in Oncale v. Sundowner Offshore Services, Inc., that sexual harassment at work can be illegal even when the offender and victim are of the same gender.
2005: After serving five months in federal prison for her role in a stock scandal, Martha Stewart starts five months of home confinement.
2014: President Barack Obama submits a $3.9 trillion budget for fiscal year 2015.
2014: Secretary of State John Kerry meets in Ukraine with the new government's leaders in a show of support following Russia's military incursion into the Crimean Peninsula.
2018: "The Shape of Water" wins four Academy Awards for best picture, best production design and best original score; Guillermo del Toro takes home the best director Oscar for the fantasy love story.
2018: In an interview with NBC News, Russian President Vladimir Putin says Russia would "never" extradite any of the 13 Russians who were indicted by the United States for election-meddling; he also insists they didn't act on behalf of his government. 
2019: Luke Perry, best known for his role in the 1990s teen drama "Beverly Hills, 90210," dies at 52 from complications following a stroke.
2019: Doctors announce an HIV-positive man in Britain has become the second known adult worldwide to be cleared of the AIDS virus after he received a bone marrow transplant from an HIV resistant donor.