This Day in History: July 27
Terror strikes the Atlanta Olympics when a pipe bomb explodes at Centennial Olympic Park
On this day, July 27 ...
1996: Terror strikes the Atlanta Olympics as a pipe bomb explodes at Centennial Olympic Park, directly killing one person and injuring 111. (Anti-government extremist Eric Rudolph would later plead guilty to the bombing, exonerating security guard Richard Jewell, who had been wrongly suspected.)
Also on this day:
1794: French revolutionary leader Maximilien Robespierre is overthrown and placed under arrest; he is executed the following day.
1866: Cyrus W. Field finishes laying out the first successful underwater telegraph cable between North America and Europe (a previous cable in 1858 burned out after only a few weeks' use).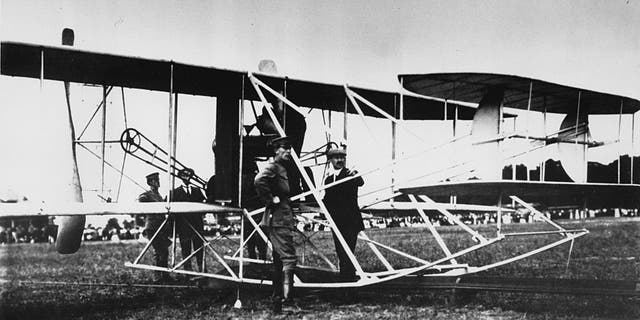 1909: During the first official test of the U.S. Army's first airplane, Orville Wright flies himself and a passenger, Lt. Frank Lahm, above Fort Myer, Va., for one hour and 12 minutes.
1960: Vice President Richard M. Nixon is nominated for president on the first ballot at the Republican National Convention in Chicago.
1967: President Lyndon B. Johnson appoints the Kerner Commission to assess the causes of urban rioting, the same day black militant H. Rap Brown tells a press conference in Washington that violence was "as American as cherry pie."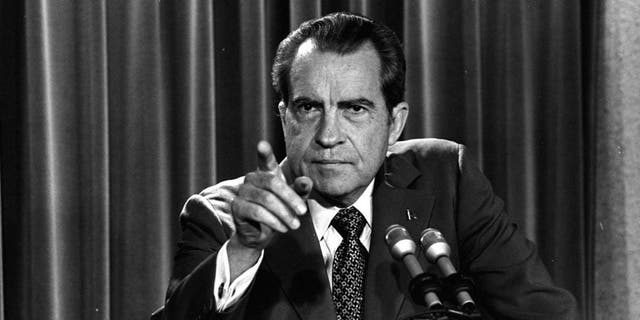 1974: The House Judiciary Committee votes 27-11 to adopt the first of three articles of impeachment against President Richard Nixon, charging he had personally engaged in a course of conduct designed to obstruct justice in the Watergate case.
1976: Air Force veteran Ray Brennan becomes the first person to die of so-called "Legionnaire's Disease" following an American Legion convention in Philadelphia.
1980: On day 267 of the Iranian hostage crisis, the deposed Shah of Iran dies at a military hospital outside Cairo, Egypt, at age 60.
2009: Quarterback Michael Vick, who was suspended for bankrolling a dogfighting operation, is reinstated by NFL commissioner Roger Goodell.
2013: Security forces and armed men clash with supporters of Egypt's ousted president, Mohammed Morsi, killing at least 80 people.
2018: The White House announces that North Korea had returned the remains of what were believed to be U.S. servicemen killed during the Korean War, with a U.S. military plane making a rare trip into North Korea to retrieve 55 cases of remains.