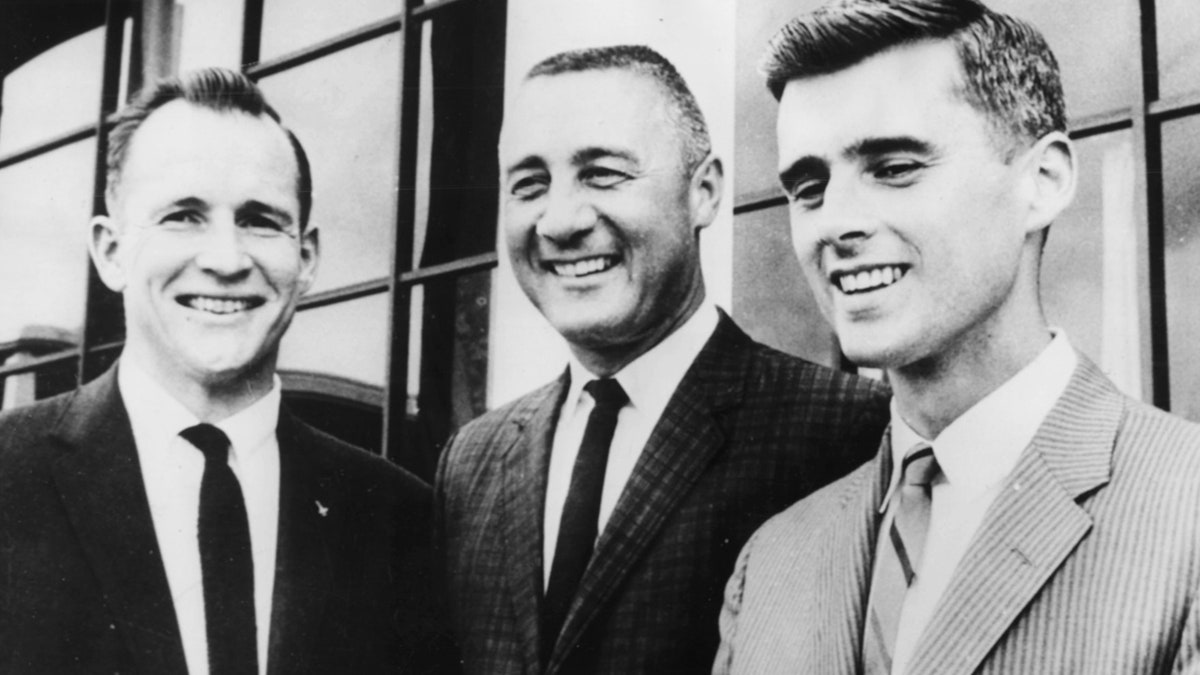 On this day, Jan. 27 …
1967: Astronauts Virgil I. "Gus" Grissom, Edward H. White and Roger B. Chaffee die in a flash fire during a test aboard their Apollo spacecraft.
Also on this day:
1756: Composer Wolfgang Amadeus Mozart is born in Salzburg, Austria.
1832: Charles Lutwidge Dodgson, who would write "Alice's Adventures in Wonderland" under the pen name Lewis Carroll, is born in Cheshire, England.
1880: Thomas Edison receives a patent for his electric incandescent lamp.
1943: Some 50 bombers strike Wilhelmshaven in the first all-American air raid against Germany during World War II.
1945: During World War II, Soviet troops liberate the Nazi concentration camps Auschwitz and Birkenau in Poland.
1951: An era of atomic testing in the Nevada desert begins as an Air Force plane drops a one-kiloton bomb on Frenchman Flat.
1967: More than 60 nations sign a treaty banning the deployment of nuclear weapons in outer space.
1973: The Vietnam peace accords are signed in Paris.
1977: The Vatican issues a declaration reaffirming the Roman Catholic Church's ban on female priests.
1984: Michael Jackson suffers serious burns to his scalp when pyrotechnics set his hair on fire during the filming of a Pepsi-Cola TV commercial at the Shrine Auditorium in Los Angeles.
1991: Super Bowl XXV: The New York Giants beat the Buffalo Bills, 20-19 at Tampa Stadium in Tampa, Fla.
1998: First lady Hillary Rodham Clinton, on NBC's "Today" show, charges the sexual misconduct allegations against her husband, President Bill Clinton, are the work of a "vast right-wing conspiracy."
2014: Folk singer and activist Pete Seeger, 94, dies in New York.
2018: Casino mogul Steve Wynn resigns as finance chairman of the Republican National Committee amid allegations of sexual harassment and assault.
2018: Comic strip artist Mort Walker, a World War II veteran who satirized the Army with the antics of the lazy private "Beetle Bailey," dies in Connecticut at age 94.