The Latest: Police ID suspected gunman in restaurant slaying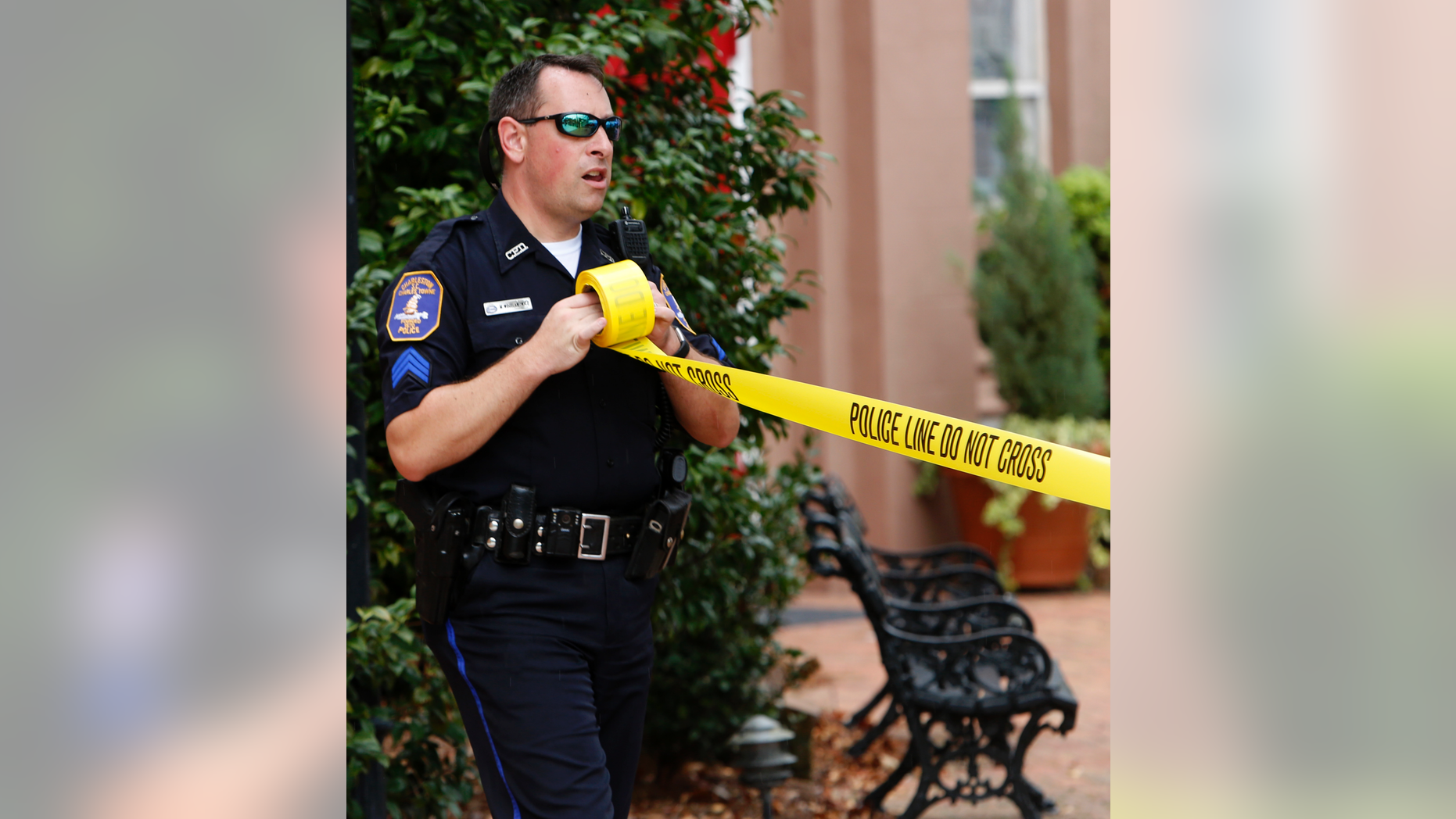 CHARLESTON, S.C. – The Latest on the slaying of a chef by a fired dishwasher at a restaurant in Charleston, South Carolina (all times local):
11:35 a.m.
Police have identified the suspected gunman in a fatal shooting and hostage standoff at a restaurant in downtown Charleston.
Charleston police on Friday named 53-year-old Thomas Demetrius Burns as the suspect who was shot and wounded by officers at Virginia's restaurant in a tourist-heavy area of Charleston. Police spokesman Charles Francis said Burns has not been charged.
Francis referred questions about Burns' condition to the Medical University of South Carolina. Hospital spokesman Tony Ciuto said it had no information to release on Burns. Authorities said Thursday that the suspect was in critical condition.
Authorities and one of the restaurant's owners said the gunman was a dishwasher who had been fired. The restaurant's executive chef, 37-year-old Shane Whiddon, was killed.
___
10:35 a.m.
A neighbor of the chef killed at a restaurant in downtown Charleston says he was "just a gem" who found time to help others even as he worked long hours and raised a family.
Terri Thomas Wall wept in an interview Friday as she remembered 37-year-old Shane Whiddon. Authorities say the executive chef of Virginia's restaurant was shot dead Thursday by a dishwasher who had been fired. Police shot the suspect, critically wounding him.
Wall said Whiddon "would leave early in the morning and not come home until late at night" for his job. She said he loved to fish and play outside with his young sons on days off. Wall said Whiddon had always been quick to offer neighborly help starting a lawnmower or fixing a stubborn water spigot.
___
3 a.m.
Authorities say a fired dishwasher shot and killed the executive chef at a crowded Charleston restaurant and then held a person hostage for about three hours before he was shot and wounded by police.
Deputy Charleston County Coroner Sheila Williams late Thursday identified the slain man as 37-year-old Anthony Shane Whiddon, executive chef of Virginia's restaurant in downtown Charleston.
Mayor John Tecklenburg says the hostage was freed uninjured. The Thursday shooting took place on King Street, a line of shops and fine dining outlets catering to tourists and locals alike in South Carolina's most historic city.
Tecklenburg quickly said the shooting was "the act of a disgruntled employee" and not a terrorist attack or a hate crime in a city where nine black church members were killed by a white man two years ago.
Authorities didn't immediately release the gunman's name.