The Latest: New fissure in Hawaii, lava flows toward ocean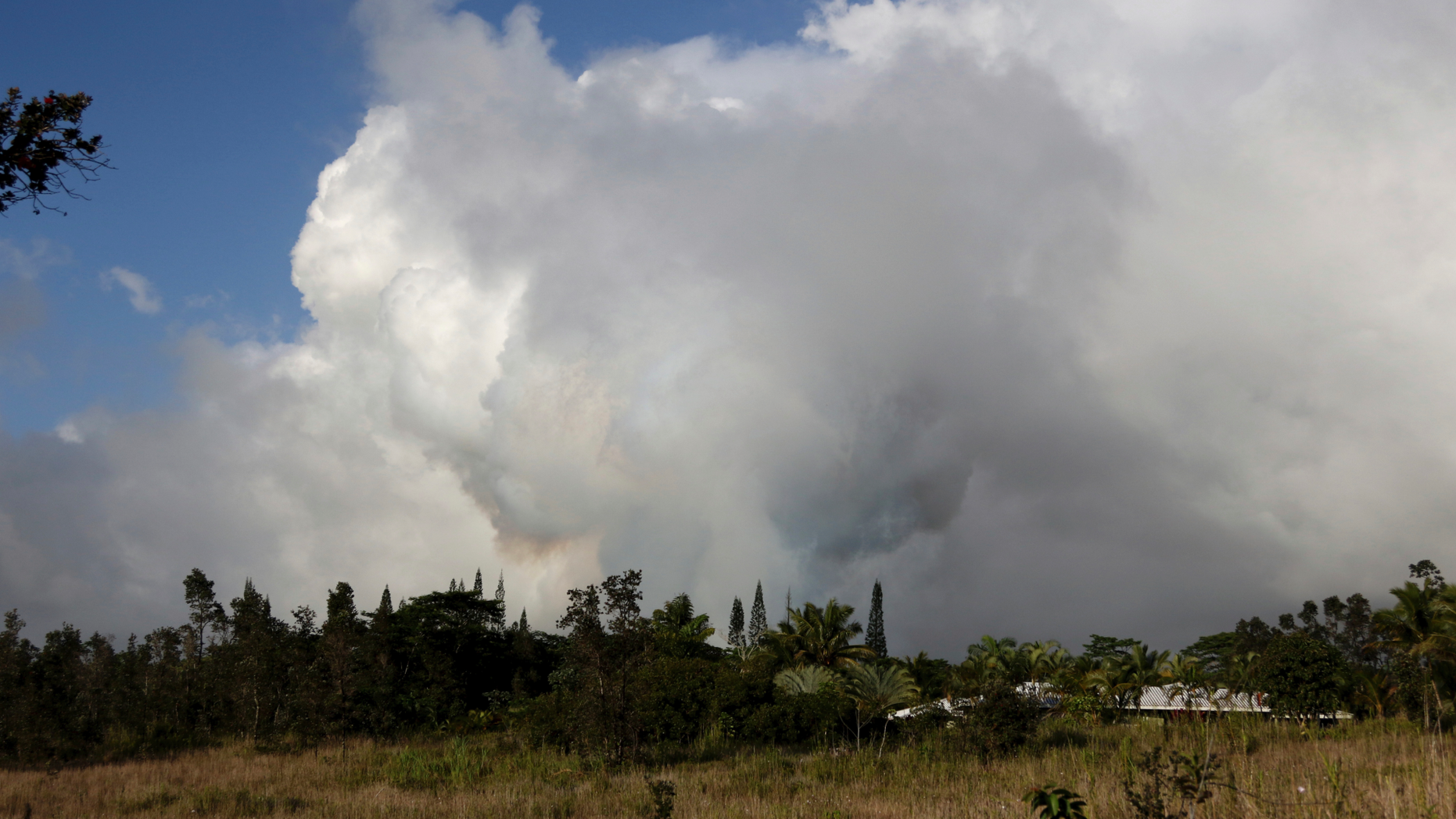 PAHOA, Hawaii – The Latest on the eruption of Kilauea volcano on the Big Island of Hawaii (all times local):
8:15 a.m.
Another new volcanic fissure has formed as the Kilauea volcano on Hawaii's Big Island continues to erupt and lava from another fissure is carving a channel toward the ocean.
The new eruption was reported Monday in the Lanipuna Gardens subdivision, an area that has already been evacuated. Civil defense officials warn of volcanic gas emissions and active eruptions with this new fissure.
A separate fissure is still active after it formed on Sunday. The Hawaiian Volcano Observatory says a lava flow has now formed and is slowly moving toward the ocean, which is about two miles (3.2 kilometers) away. No homes or roadways are threatened by this flow.
Kilauea began erupting on May 3. Since then, fissures have been generated mostly in Leilana Estates subdivision, where nearly 2,000 residents were ordered to evacuate. Lava has destroyed more than 40 structures, including two dozen homes.
Geologists warn that Kilauea's summit could have an explosive steam eruption that would hurl huge rocks and ash miles into the sky.
___
12 a.m.
A new volcanic fissure on Hawaii's Big Island has sent gases and lava exploding into the air. That prompted officials to issue calls for more evacuations as residents awaited a possible major eruption at Kilauea volcano's summit.
Hawaii County Civil Defense issued an emergency cellphone alert after the fissure was discovered early Sunday morning.
The agency says one "unidentified structure" was destroyed by the new vent, bringing the total number of homes and other buildings lost to lava to nearly 40.
Residents living near the fissure were told to evacuate and two nearby community centers were serving as shelters for people and pets.
Lava spread across hundreds of yards (meters) of private land and loud explosions rocked the neighborhood not far from the Leilani Estates subdivision, where more than a dozen other active vents opened over the past week.