The Latest: 911 caller thought balloon crash was car fire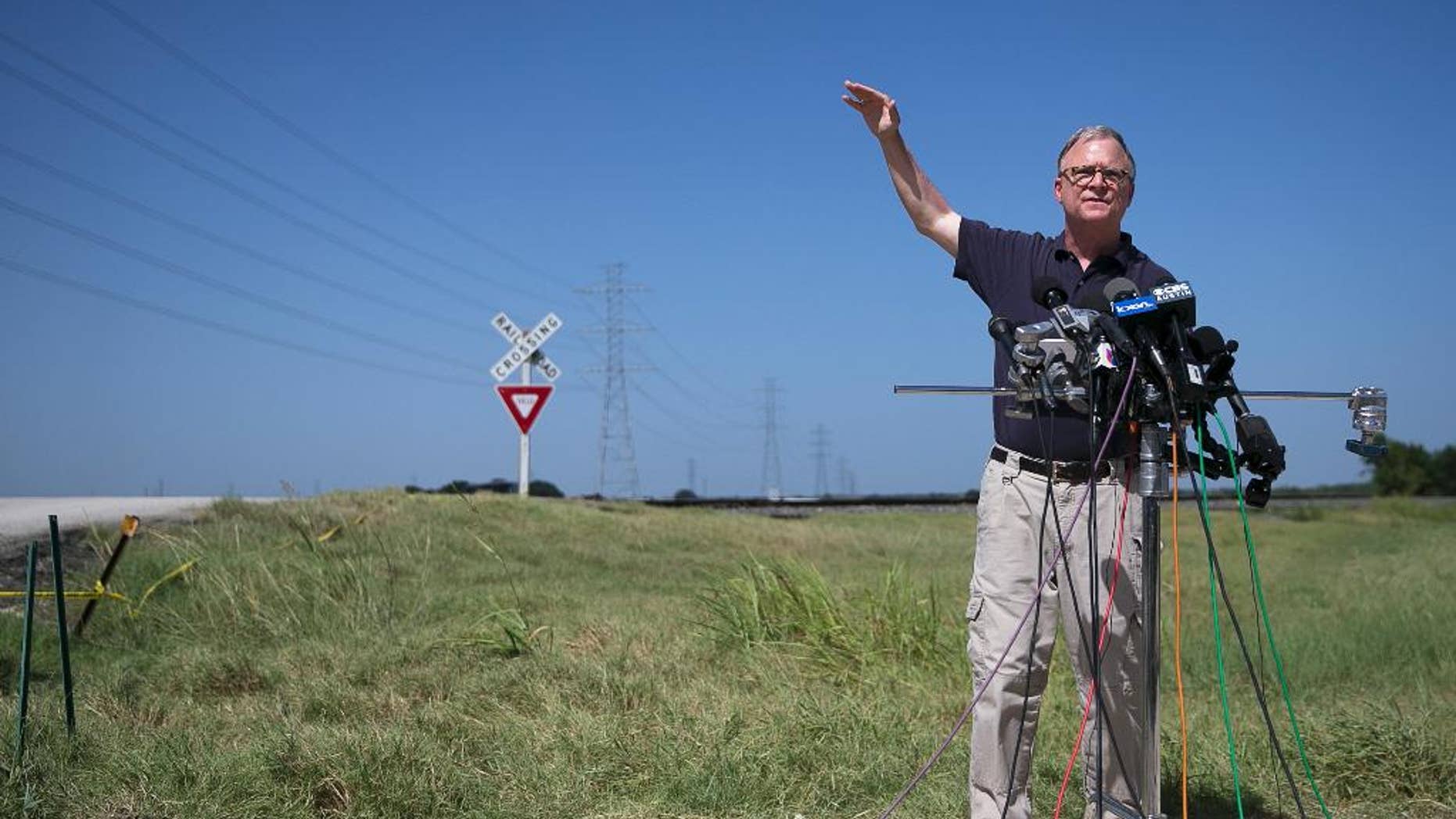 LOCKHART, Texas – The Latest on the hot air balloon crash that killed 16 people in Texas (all times local):
12:20 p.m.
The person who called 911 following a hot air balloon crash that killed 16 people thought it was a vehicle fire in a remote patch of Texas countryside.
The Caldwell County Sheriff's office said Monday that there was only one call placed to 911 following the crash. Federal investigators say the call came a minute after powerlines were tripped at 7:42 a.m. Saturday. Investigators believe the balloon hit the powerline wires, killing everyone onboard.
In a recording of the 911 call, nearby resident Margaret Wylie reports seeing what she thinks is a vehicle fire in a pasture near Lockhart, a city south of Austin. She provides directions to the area to help responding firefighters.
She then adds: "The whole thing is in flames now."
Wylie told The Associated Press on Saturday that, "it was like a fireball going up."
___
12 a.m.
Police say the pilot of a hot air balloon that crashed in Texas and killed all 16 people aboard had been arrested in Missouri for driving while intoxicated in 2000.
The St. Louis Post-Dispatch reported in 2008 that the Better Business Bureau there had warned consumers about doing business with Alfred "Skip" Nichols after complaints about his balloon touring company.
Forty-nine-year-old Nichols was identified as the pilot of the Texas balloon by his friend and roommate Alan Lirette, who said that Nichols was a good pilot.
Federal investigators say the balloon hit high-tension power lines before crashing into a pasture early Saturday morning. One witness who lives a quarter-mile from the site reported a fireball going up.
Investigators are focusing on interviewing witnesses, starting Monday with the ground crew.