Texas school shooting among deadliest in state's history
NEWYou can now listen to Fox News articles!
Texas has seen some of the most horrific cases of gun violence in the country, with three of the deadliest mass shootings in modern U.S. history taking place in the state.
Six months after Devin Patrick Kelley gunned down 26 people worshipping inside First Baptist Church in Sutherland Springs, Texas, the state witnessed another deadly shooting — this time, at a high school.
Up to nine people were killed following reports of an active shooter at Santa Fe High School on May 18, police said. The suspected shooter was taken into police custody and a second suspect has been detained. Both suspects were students.
Here's a look back at five of the deadliest shootings the Lone Star State has ever seen as the nation mourns yet another tragedy.
Sutherland Springs' First Baptist Church — 26 killed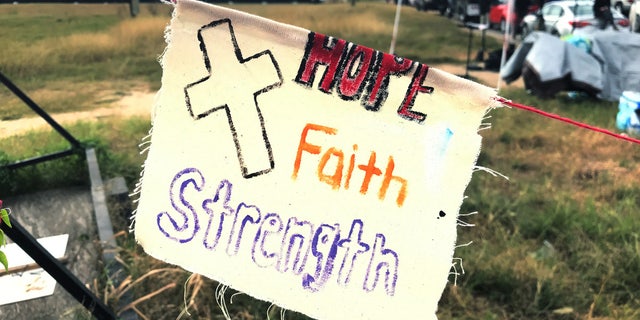 On Nov. 5, 2017, gunman Devin Patrick Kelley opened fire at First Baptist Church in Sutherland Springs, Texas.
He killed 26 people, including an unborn baby, and injured another 20.
Kelley, 26, died of an apparent self-inflicted gunshot wound after he was shot and chased by two men who heard the gunfire at the church and chased after him in a vehicle.
Investigators said the attack appeared to stem from a domestic dispute involving Kelley and his mother-in-law, Michelle Shields, who sometimes attended services at the church. Kelly sent several disturbing text messages to Shields prior to the shooting.
"I suggest you don't test my resolve," read one of several texts.
That wasn't the first time Kelley became violent.
In New Mexico, he was kicked out of the Air Force following a court-martial in 2012 for abusing his first wife and reportedly hitting her child hard enough to fracture his skull. In Colorado, he was charged with misdemeanor animal cruelty after someone saw him punch a dog several times.
And in Texas, sheriff's deputies were called to his parents' house after his girlfriend told a friend he was abusing her.
"You had to walk on eggshells around him all the time because you're afraid of saying something to upset him," Shields told the San Antonio Express-News months after the attack.
Luby's Cafeteria shooting — 23 killed
George "Jo-Jo" Hennard, an unemployed merchant seaman, shot and killed 23 people and wounded 27 others during the lunchtime rush at Luby's Cafeteria in Killeen, Texas, on Oct. 16, 1991.
Hennard killed himself shortly after the rampage.
During the attack, Hennard reportedly targeted women, whom he called "vipers."
University of Texas — 14 killed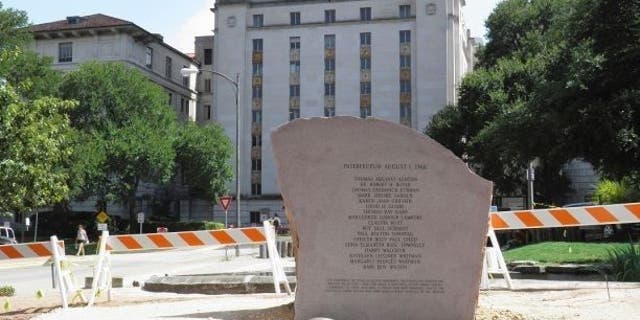 On Aug. 1, 1966, University of Texas engineering student Charles Whitman climbed to the school's iconic clock tower and opened fire.
Whitman, a former Marine who had earlier murdered his mother and wife, killed 14 and wounded 31 before he was gunned down by police.
Whitman fired at people from his perch on the tower for more than an hour.
Fort Hood — 13 killed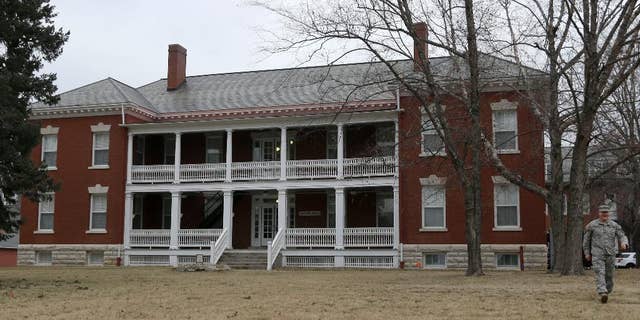 An Army psychiatrist went on a shooting rampage at Fort Hood on Nov. 5, 2009, leaving 13 people dead and more than 30 wounded. The gunman, Maj. Nidal Malik Hasan, opened fire before he was scheduled for deployment to Afghanistan.
Hasan reportedly yelled "Allahu akbar!" -- Arabic for "God is great!" as soon as he pulled the trigger, sparking a debate about whether the incident should have been called an act of terror.
Hasan was sentenced to death in August 2013.
Santa Fe High School — 10 killed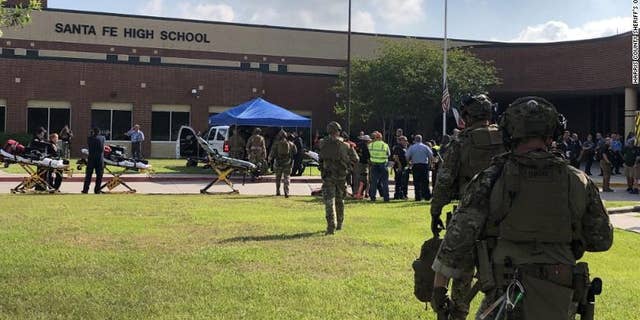 A teen suspect is accused of opening fire inside a first-period art class at Santa Fe High School on May 18, 2018, killing at least 10 people and injuring others, Texas Gov. Greg Abbott said.
The suspect, identified by The Associated Press as 17-year-old Dimitrios Pagourtzis, was taken into custody, along with another student who was detained for further questioning.
The Santa Fe Police Department confirmed explosive devices were also found at the campus of the high school and the "surrounding areas adjacent to the school."
Fox News' Kaitlyn Schallhorn, Kathleen Joyce and The Associated Press contributed to this report.