Texas man arrested in 'serial' rock-throwing case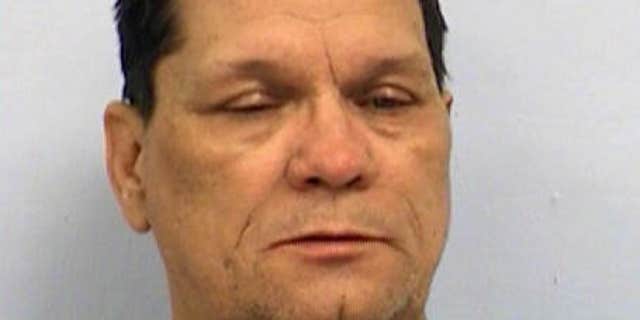 NEWYou can now listen to Fox News articles!
A Texas man was arrested and accused of being behind dozens of incidents in which cars driving on an interstate have been hit by rocks since 2014, police said Thursday.
Austin police Chief Art Acevedo said Patrick Eugene Johnson, 59, faces charges of attempted aggravated assault with a deadly weapon, a third-degree felony.
More than 80 rock-throwing incidents have been reported in Austin near Interstate 35 since 2014. Earlier this month, police arrested another man, identified as Marquel Raymond Boone, but rock-throwing incidents continued.
Fox 7 Austin, citing official documents, reported that a University of Texas at Austin police officer was traveling on Interstate 35 in the early morning hours of May 14 when he noticed a rock was thrown from across the barrier toward his patrol car.
The patrol car was equipped with dashcam video and caught the rock-throwing incident. Police were able to catch the suspected vehicle on the camera and tracked down the owner of the car.
The station, citing records, reported that Johnson was the registered owner of the suspected vehicle. Furthermore, documents show that Johnson called police about a "traffic hazard" approximately 16 minutes after the university police car was almost struck with a rock.
Police brought in Johnson's roommate Miguel Angel Rodriguez for questioning Wednesday and he admitted to being in the passenger seat of Johnson's vehicle and witnessing Johnson toss a rock at oncoming traffic at least twice.
The station reported that Johnson admitted to throwing rocks when questioned by Austin police detectives and named several occasions where he had thrown rocks at oncoming traffic on Interstate 35. A search warrant also revealed that Johnson's Toyota Camry had damage consistent with rock scratches from possible incidents on the driver side door's frame.
According to Fox 7 Austin, Johnson also made phone calls to the newsroom with random information and tips regarding the "serial rock-throwing" case. Other local Austin stations reported similar occurrences.
Johnson is being held in the Travis County Jail on $250,000 bond.
The Associated Press contributed to this report.