Texas high school silences Valedictorian's microphone during speech on Constitution, report says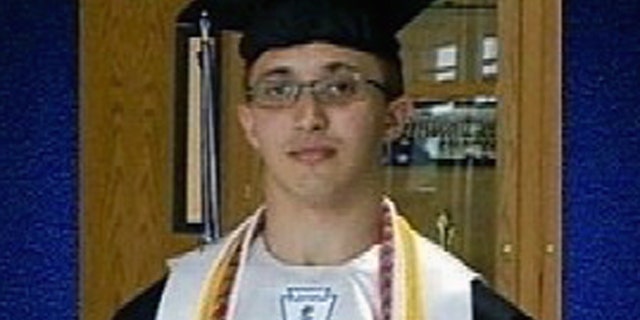 A Texas high school silenced its Valedictorian's microphone during his speech when he diverted from his pre-approved remarks and instead spoke about the Constitution.
Joshua High School graduate Remington Reimer, who was accepted into the Naval Academy, had his microphone silenced during his speech right after he told fellow graduates that school officials apparently threatened him with the move the day before, MyFoxDFW.com reported.
Colin Radford, a fellow graduate told MyFoxDFW.com that Reimer was "talking about getting constitutional rights taken away from him, and then he said "just yesterday they threatened to turn my microphone off," and then his microphone went off."
"Student speakers were told that if their speeches deviated from the prior-reviewed material, the microphone would be turned off, regardless of content," Joshua Independent School District said in a statement.
"When one student's speech deviated from the prior-reviewed speech, the microphone was turned off, pursuant to District policy and procedure," the statement said.
The ceremony reportedly opened and closed with a prayer, leading another graduate to believe Reimer's speech mentioning God and Jesus had nothing to do with the microphone being silenced.
Click for more from MyFoxDFW.com.