Texas gun owner shoots, kills man trying to rob him and family at Popeyes, report says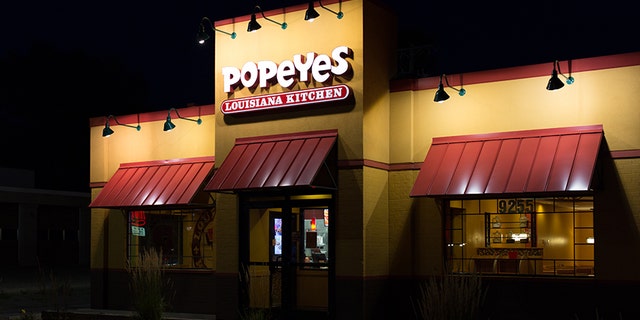 A father in Texas who was dining with his family Wednesday night reportedly fatally shot the robber who threatened them during their dinner.
Carlos Molina, 32, was eating dinner with his family at a Popeyes restaurant in San Antonio when Andres Herrera, 19, walked in and demanded his property, Fox 29 San Antonio reported.
OPINION: GOOD GUYS WITH GUNS SAVING LIVES
Molina told the would-be robber that he didn't have any money because he used it to purchase food, and then reportedly asked Herrera if he would let his family go.
Herrera, according to WOAI-TV, told Molina that he and his family could leave. Molina's wife and two children had left but two of Molina's other children were walking out of the bathroom when Herrera pulled a gun on them.
At one point, Herrera also pointed a gun at the restaurant counter and yelled at the store's manager to stop running.
OPINION: LIBERAL MEDIA FIXATES ON LAWS THAT WOULDN'T HAVE STOPPED TEXAS SHOOTING, IGNORES GOOD GUY WITH GUN
Molina then pulled out his legally-owned gun and shot Herrera "several times." Officers reportedly said the father shot in defense of a third person.
The scene of the shooting is under investigation.