Texas becomes first state to recommend court ban on bite mark evidence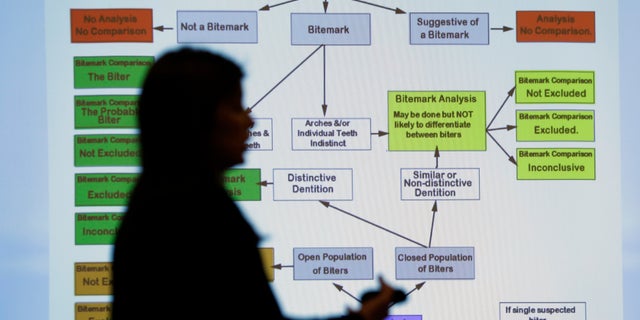 NEWYou can now listen to Fox News articles!
Texas has become the first state to call for a ban on allowing bite mark evidence, which legal experts say is likely to reverberate in courtrooms across the U.S.
The Texas Forensic Science Commission formally recommended Friday that judges stop accepting bite mark analysis until the technique is supported by better research. There's currently no scientific proof that teeth can be definitively matched to human skin.
At least two dozen men convicted or charged with murder or rape based on bite marks have been exonerated nationwide since 2000.
The commission can't outright ban bite marks evidence. But the state agency's recommendation is expected to carry significant weight in Texas and beyond.
Commissioners say it's up to supporters of bite mark evidence to produce better research and change their mind.