Testimony continues in former Penn State assistant's lawsuit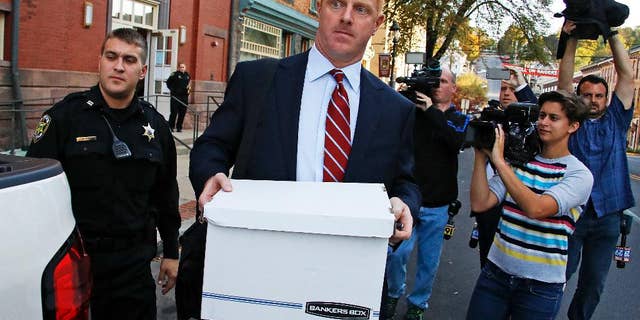 BELLEFONTE, Pa. – Testimony will continue for the second day in a former assistant football coach's defamation and whistleblower lawsuit over his treatment by Penn State.
Mike McQueary's case against the university where he was a player and a coach will resume on Tuesday at a county courthouse near campus.
McQueary claims the school put him on paid leave and then didn't renew his contract in retaliation for reporting that Jerry Sandusky abused a child in a team shower, and for helping prosecutors convict him.
He's seeking more than $4 million in lost wages and other damages.
A lawyer for the university says it's not Penn State's fault that McQueary hasn't been able to find a coaching position.
McQueary has testified that he witnessed child abuse but didn't intervene or alert police.