Tenn. mosque not ready to open for Ramadan's start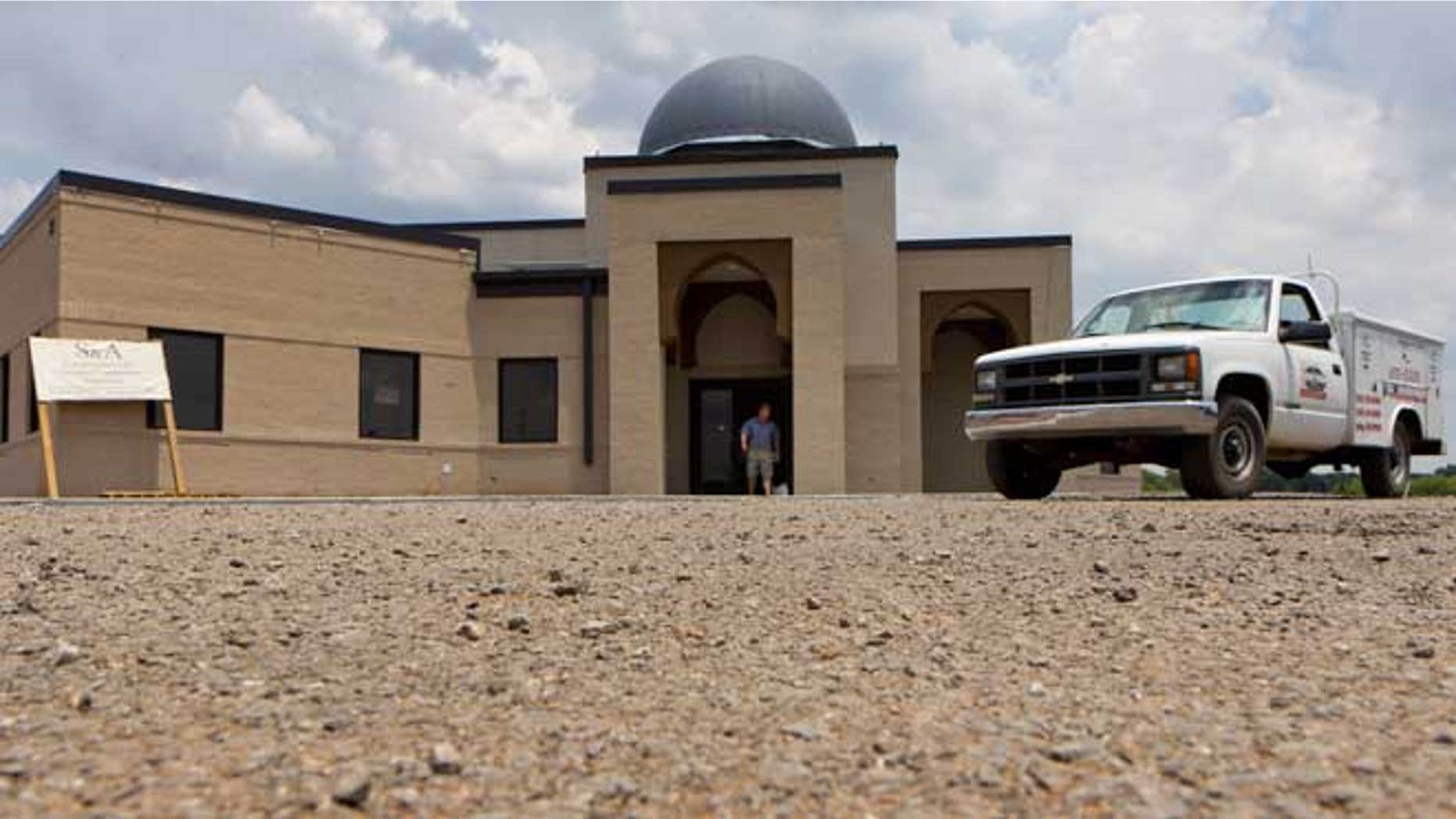 MURFREESBORO, Tenn. – Tennessee Muslims who won a court battle to occupy their new mosque learned Thursday they won't be able to begin worshipping there for the start of Ramadan because it needs about two weeks more of construction work.
Still, members of the Islamic Center of Murfreesboro were celebrating their legal victory after being buffeted for two years by a lawsuit in which they had no say.
"I think it was a very good day yesterday, and thank God!" mosque Board Chairman Essam Fathy said. "It surprised all of us. It was an unexpected joy!"
Construction supervisor David Salimi said a codes inspector visited the site on Thursday morning, but that it would take about two more weeks of work to be ready. That includes connecting the water and power.
Mosque opponents sued Rutherford County in September 2010 to stop construction of the new building. Their suit included claims that Islam is not a real religion and that local Muslims wanted to overthrow the U.S. Constitution and replace it with Islamic religious law.
Mosque member Kimberly Abu-Shanab, who was raised as a Christian but converted to Islam many years ago, said the hostility she has seen recently toward her religion had her "dumbfounded."
"I really had that idea in the back of my mind like they could start rounding people up," she said. " ... The ruling about the mosque is just wonderful."
Another member, Tahira Ahad, said she was never discouraged by the setbacks.
"I always knew it would turn out well for us because I believe in a higher power," she said. "God — He chose us to get this job done."
Eric Rassbach, an attorney for The Becket Fund for Religious Liberty, which now represents the Islamic center, said the case was unusual because normally opponents of a new religious building will express concerns about noise and congestion, even if that is not their real concern.
"The remarkable thing about this case it the fact that people are so open about their anti-Muslim hostility," he said.
Attorneys for the mosque opponents did not return calls seeking comment.
While the claims about Islam were eventually thrown out, the opponents still won their case when the judge ruled the county had not provided sufficient public notice of the meeting where the mosque's construction plans were approved. He ordered the county not to issue an occupancy permit.
On Wednesday, both the mosque and federal prosecutors sued. In an emergency hearing, U.S. District Judge Todd Campbell found the denial violated constitutional right of mosque members to the free exercise of their religion. He ordered the county to proceed with inspections and permitting.
Fathy, who is in charge of the mosque's construction committee, said everyone in the congregation is asking him how soon they would be in the new building.
He expects it will be well before the end of Ramadan, when Muslims celebrate Eid al-Fitr in mid-August,
Fathy said he was very happy that federal prosecutors stepped in to defend their rights.
"The good thing is that the U.S. Attorney said, 'We represent the U.S. and our job is to make sure everyone is treated equally, that their constitutional rights are preserved.' It's good to know somebody is watching."