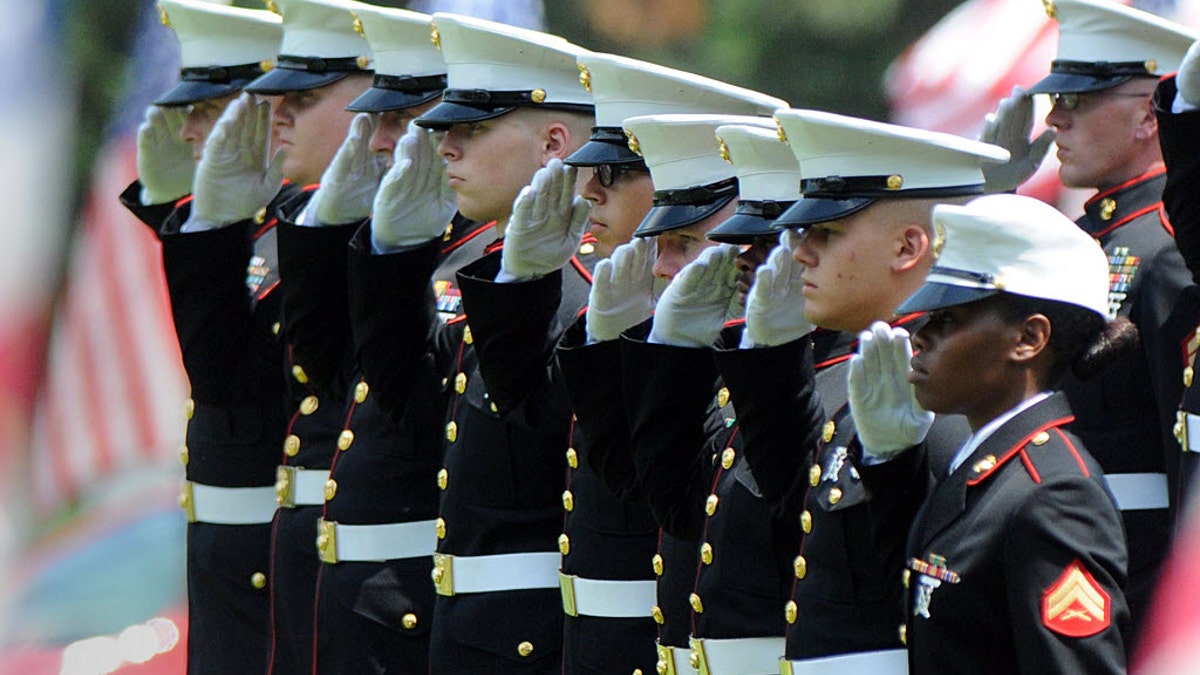 GOP hopeful Dr. Ben Carson blasts Planned Parenthood
WASHINGTON (AP) — Dr. Ben Carson has urged people of faith to stand up against what he calls the "blatant evil" of Planned Parenthood.
The Republican presidential hopeful addressed a rally outside the U.S. Capitol yesterday as an anti-abortion group released a third undercover video of Planned Parenthood officials discussing the provision of organs from aborted fetuses for research. The organization says the videos are heavily edited.
Carson told abortion opponents he had spent many nights as a surgeon "toiling so hard to save one of those lives."
Senators Ted Cruz and Rand Paul, who also are seeking the GOP nomination, said Congress should cut off the hundreds of millions of dollars it gives Planned Parenthood.
Senate Majority Leader Mitch McConnell's office says he's working "to address this horrific issue with the goal of taking a vote" before Congress's August recess.
___
Massachusetts Marine killed in Tennessee called 'exemplary'
SPRINGFIELD, Mass. (AP) — The Massachusetts Marine who was killed a by a gunman in Tennessee this month has been remembered by the Roman Catholic Bishop of Springfield as "exemplary" and "a leader and a man of true courage."
Gunnery Sgt. Thomas Sullivan was one of five service members killed by a Muslim gunman in Chattanooga on July 16. The gunman was killed by police.
Bishop Michael Rozanski said the 40-year-old Sullivan's "love for his family, his selfless dedication to being a Marine and his solid faith in God" helped him face deployments in Iraq and the fatal attack on July 16.
Monday's funeral Mass at Holy Cross Church — the church Sullivan attended as a child — was attended by family, friends, active duty Marines and dignitaries, including Gov. Charlie Baker, U.S. Sen. Elizabeth Warren, and U.S. Rep. Richard Neal.
___
Air Force base near Clovis accused of religious favoritism
CLOVIS, N.M. (AP) — Officials at an Air Force base in New Mexico are denying claims that they improperly promoted an upcoming religious event.
The Clovis News Journal reports that emails about an Aug. 15 Gospel Explosion event planned for the Cannon Air Force Base chapel said "please post everywhere and spread the word."
The Military Religious Freedom Foundation says a master sergeant and first lieutenants sent emails to seven people who later contacted the organization. In a news release Thursday the group said the emails could be construed as supporting or endorsing religion.
Base public affairs representative Lt. Erin Recanzone says the invitation was promoted like any other base-hosted event, including standup comics and golf tournaments.
She says the base thoroughly investigates all concerns related to religious freedom.
___
Mormons reevaluate Boy Scout links after OK for gay adults
SALT LAKE CITY (AP) — The lifting of the Boy Scouts of America's ban on gay adult leaders has drawn a sharp response from the largest sponsor of Scout units.
The Mormon church, which serves more than 427,000 boys in nearly 38,000 scout units, says the admission of openly gay leaders is "inconsistent with the doctrines of the Church." One possibility, church officials suggest, would be for the Mormons to form their own worldwide scouting movement.
After the Mormons, the next largest sponsors of U.S. Scout units are the United Methodist Church and the Roman Catholic Church.
The Methodists' General Commission on United Methodist Men said decisions on whether or not to accept gay adult leaders would rest with individual churches.
Catholic Bishop Robert Guglielmone (goo-yel-MOH'-nee) of Charleston, South Carolina, who helps oversee Catholic scouting programs, said he and his colleagues are "cautiously optimistic" that they'll be able to continue choosing scout leaders that meet their standards.
___
Sheriff's office: Man dies from snake bite at church service
LOUISVILLE, Ky. (AP) — A Kentucky sheriff's office says a man has died from a snake bite he suffered during a church service.
The Bell County sheriff's office said Monday that 60-year-old John David Brock of Stoney Fork was handling the snake during a Sunday service at a Pentecostal church in Jenson. Authorities say Brock was bitten on his left arm and refused medical treatment.
The sheriff's office says Brock went to his brother's home, where he later died. The local coroner pronounced Brock dead.
Snake handling at religious services is most common in Southern Appalachian states. The basis for the practice is a disputed passage in the Gospel of Mark.
___