Tenn. high school separates students at lunchtime based on grades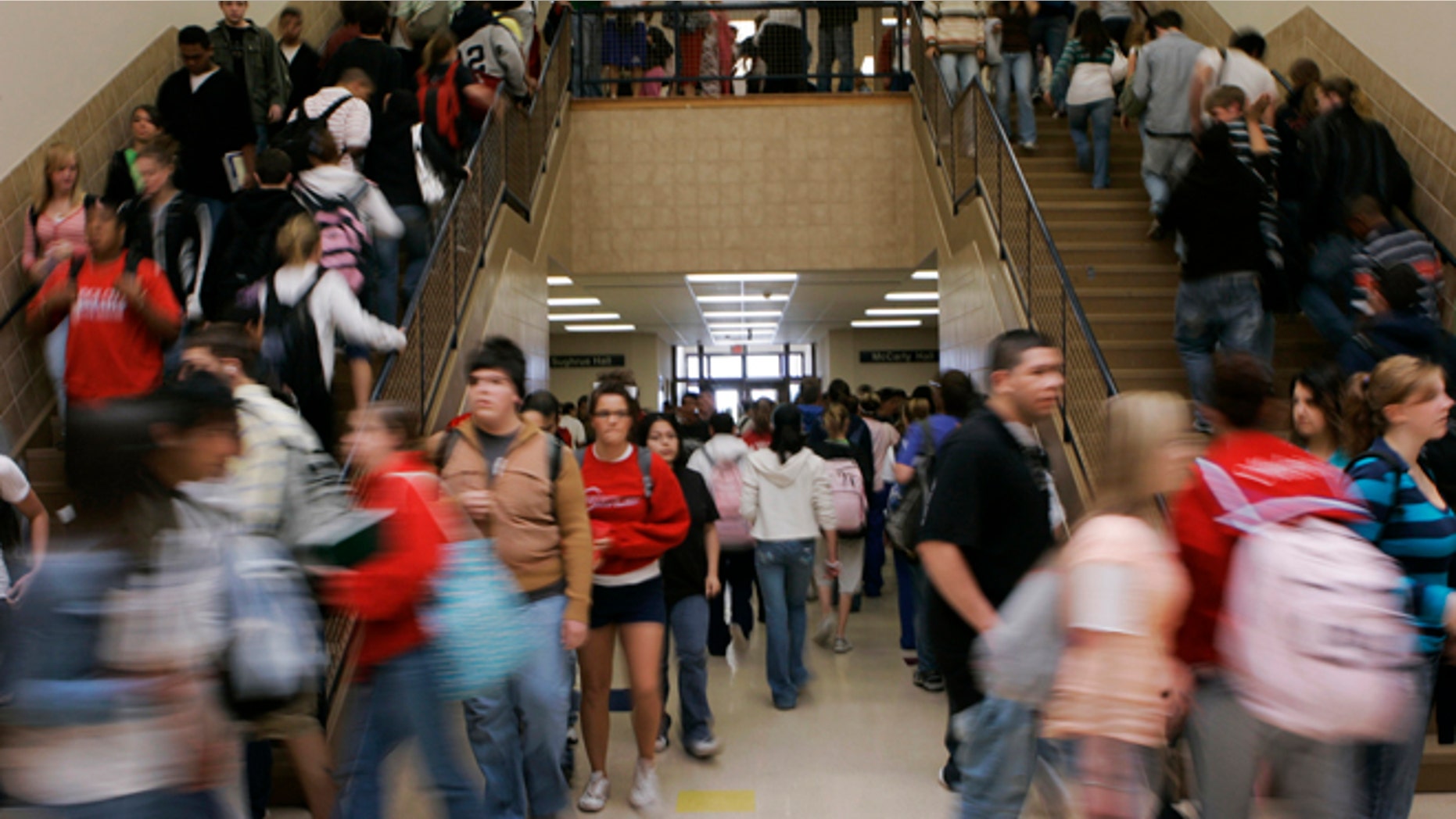 Some parents are questioning a lunchroom policy at a Tennessee high school that separates students making poor grades from the rest of their classmates during lunch.
Officials at La Vergne High School say they implemented the split-lunch concept to give  students who may be struggling in a subject academic intervention, WSMV-TV reported.
School officials told the station the practice of sending students to the auditorium for a learning lab before they eat has been in place for two years as part of a statewide pilot program.
Parent Paul Morecroft said he's concerned about his daughter being separated based on her academic standing and has complained to school administrators.
"To me, it's considered separation because you have your special needs kids and the kids getting the good grades on one side, and the kids getting below an 80 on the other side," Morecroft said. "I call it a civil rights violation and segregation, no doubt."
Although he called it segregation, school officials said that wasn't a correct description.
"They are not segregating them in the traditional sense. If the kids' scores are low in certain areas, they are getting help in that area. If you want to label that segregation, then that's not the correct way to label it," said Rutherford County Schools spokesman James Evans.
School officials say the initiative has worked, noting that two years ago the graduation rate at La Vergne High School was about 77 percent, and now it's almost at 90 percent.
"We all want our kids to be successful, and that's exactly what this school is trying to do," Evans said. "They are giving students additional intervention times in areas they are struggling with, and that's a good thing. I can't see how anyone will be against that."
Ximena Jinenez, an 11th grade student, told the station she supports the idea of extra intervention but feels her fellow students should be allowed to sit with their friends at lunch.
"I don't think it's bad, it's good. We all need it. We need that little help in our lives," she said. "We just want to sit with our friends."