Teen neighbor, friend charged in death of 5-year-old New York girl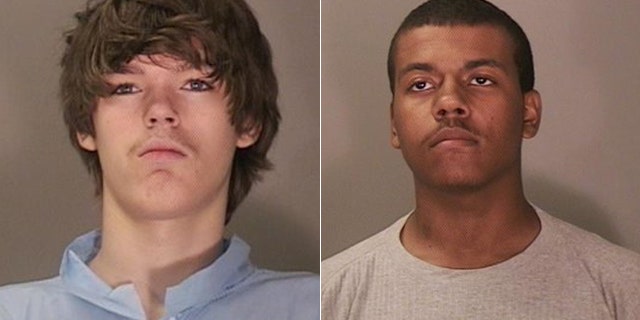 NIAGARA FALLS, N.Y. – Two teenagers charged in connection with the death of a 5-year-old New York girl whose body was dumped in a trash can are expected to make their first court appearance since their arrests.
Authorities said 16-year-old John Freeman and 18-year-old Tyler Best are scheduled to be arraigned Tuesday morning in Niagara Falls City Court. An autopsy of the body of Isabella Tennant is also scheduled for Tuesday.
The arrests came after Best came to police Monday morning and led them to a garbage can containing a trash bag holding Isabella's body. He told them he had helped Freeman dispose of it after Freeman had killed her, police said.
Isabella's family had called police Monday morning to say she was missing from her great-grandmother's Niagara Falls home, where she'd been staying overnight. Isabella's great-grandmother said she'd last seen her Sunday night with Freeman, a neighbor and family friend.
Authorities said it appeared Isabella had been killed without any weapons being involved.
Police have charged Freeman as an adult, and he faces a murder charge. Best is charged with tampering with evidence. Freeman and Best were in custody and couldn't be reached for comment. There was no listed home phone number for them, and no information about attorneys was available.
At a news conference Monday afternoon, Niagara Falls Chief Detective William Thompson said there were signs of injuries but no indication of sexual abuse.
"As far as we know, he was a trusted family friend," Thompson said. "It's a terrible crime. It tears at your heart."
Of Best going to police, Thompson said, "I imagine it was his conscience."