Teen, 18, accused of killing dad because he 'would tease her about being fat'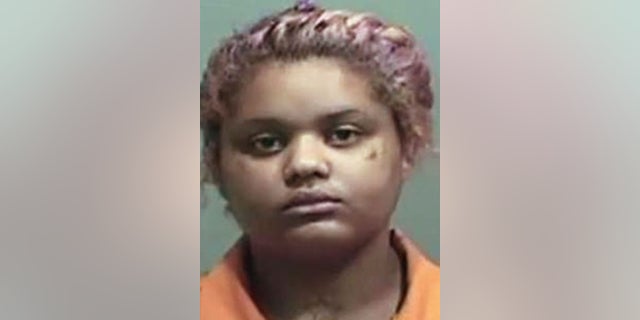 NEWYou can now listen to Fox News articles!
A Michigan teen is accused of killing her father on Mother's Day because he "would tease her about being fat," local media reported.
Ameera Corena Stokes, 18, of Muncie, was arrested on May 14 after alerting police that her father, Donald Stokes, 53, was dead, Star Press reported.
Authorities discovered Stokes' body in the stairway at his home in Mt. Morris Township, about 80 miles from Detroit. Stokes allegedly had been hit in the head with a hammer and stabbed in the chest.
DB COOPER IDENTIFIED? PUBLISHER SAYS MYSTERY HIJACKER WAS EX-PARATROOPER FROM MICHIGAN
Ameera Stokes was charged with first-degree murder in connection with her father's death. She was being held without bond in the Genesee County Jail. She was slated to appear in court on Thursday.
Authorities said the incident occurred following an argument over "life issues."
"It just appears as though they had a disagreement about some life issues and that basically is what ignited the situation," Mt. Morris Township Chief Terence Green told MLive.com.
The teenager's mother, Gretchen L. Brasher, told WJRT her daughter had a tense relationship with her father. Brasher said Stokes father "would tease her about being fat."
MICHIGAN WWII VETERAN HOPES TO RECEIVE 100 CARDS ON HIS 100TH BIRTHDAY
"He was very verbally abusive," Brasher said. "She [Ameera] had a belly, so he would tease her about being fat. He would like let her have an apple for dessert, while everybody else was having something better."
Brasher also claimed the teenager stabbed one of her friends when she was 13 years old and was sent to a rehabilitation program. The mother said she believed her daughter should be punished but noted the teenager suffered from mental health issues and tried to take her life.
"I raised a person that's capable of such horrific murder," Brasher said. "I just can't believe it."