Suspects in Disappearance of Montana Teacher Sherry Arnold Request Extradition Hearing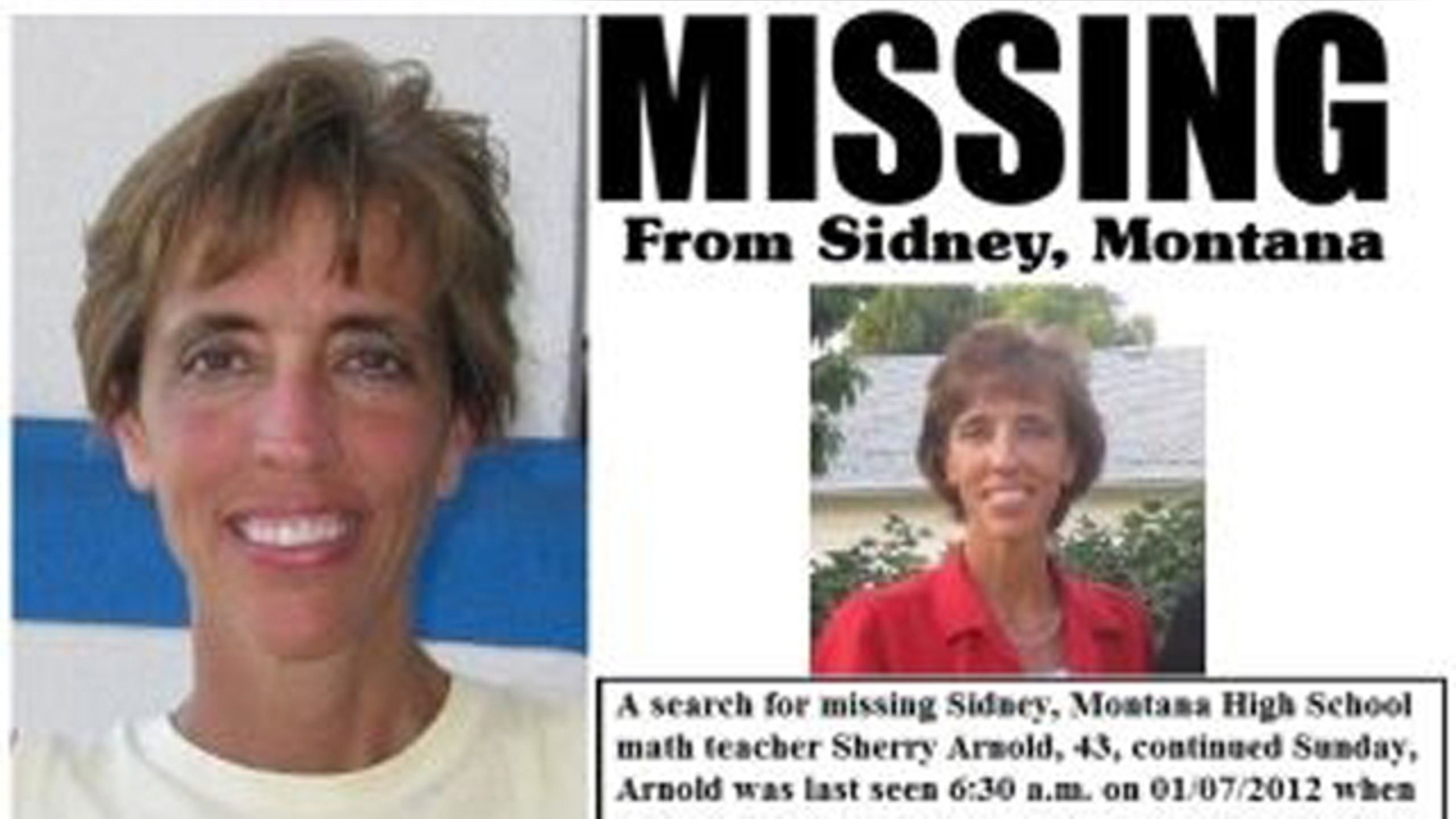 WILLISTON, N.D. – Two suspects in the disappearance of a high school teacher requested an extradition hearing Tuesday that could delay their transfer from North Dakota to Montana to face aggravated kidnapping charges.
North Dakota District Judge Josh Rustad on Tuesday set bonds of $2.5 million each for 47-year-old Lester Vann Waters and 22-year-old Michael Keith Spell.
The two men have been held in Williston, N.D. since their apprehension last week in the Jan. 7 disappearance of math teacher Sherry Arnold of Sidney. During a Tuesday hearing, they said they want an extradition hearing before they can be sent to Montana to be charged.
Montana authorities have said each faces a count of aggravated kidnapping.
Authorities say Arnold is presumed dead but have offered no insights into how she might have died or why Waters and Spell are considered suspects. Her body has not been found.
Arnold disappeared after leaving her house in Sidney on a Saturday for an early morning run. The only clue in the case that's been publicly released is a single jogging shoe found along her running route.
Court documents obtained by the Bismarck Tribune said Waters and Spell were being charged for restraining Sherry Arnold "without lawful authority." The documents said they were accused of committing the crime at approximately 6:40 a.m. on Jan. 7 near 900 E. Holly St. in Sidney -- the approximate location where Arnold's shoe was found later that day.
Williams County State's Attorney Marlyce Wilder requested the high bond amount for the suspects because aggravated kidnapping carries the death penalty in Montana, the Williston Herald reported.
Rustad agreed, but said the state of Montana will need "clear and convincing evidence" that the defendants are the suspects in the case for them to be extradited, the newspaper reported.
A hearing will be scheduled within 10 days of the North Dakota court receiving supporting documents in the case from Montana authorities, Rustad said.
Authorities have suggested Arnold's body might be buried on vacant farmland or in a shelter belt, a line of trees that protects farmland from the region's strong winds. Landowners in western North Dakota and northeastern Montana have been asked to look for disturbed soil or matted grass as a possible sign of where she was buried.
Both suspects are from Parachute, Colo., which like Sidney has extensive oil and gas development. But scant details have emerged on the suspects' backgrounds, and it is unclear what they were doing in the Montana-North Dakota area.
The men stated that they were unemployed on their applications for court-appointed attorneys, the Bismarck Tribune reported.
Waters wrote that he works in construction when employed, and the only asset he listed was a 1992 Ford Explorer. Spell wrote that he performs "labor" when employed. He listed $11 in cash as assets.
Waters was identified as a construction worker as recently 2008, according to booking information from the Indian River County Sheriff's Office in Florida.
Waters has a lengthy criminal record in Florida, where he served time in prison for driving with an invalid license and leaving the scene of a crash that involved an injury, according to the Florida Department of Corrections. He was released in August 2010 after serving 17 months at a minimum security facility.
Spell was arrested in Colorado in 2007 on state charges of drug possession, contributing to the delinquency of a minor and sexual contact without consent, but the charges were dropped five months later, according to court records. The records did not say why the charges were dismissed.
Spell also faced charges of careless driving and driving without a license in 2007. That case also was dropped.
In the days after Arnold disappeared from Sidney, hundreds of residents, police, firefighters and others searched the town and surrounding countryside without success. The only clue into her fate that was publicly released was that one of Arnold's shoes was found along her running route.
Arnold and her husband, Gary Arnold, have five children combined from prior marriages. Two live at home and attend the same school system where Sherry Arnold worked for the past 18 years.