Armed robbery suspect killed in shootout near New Orleans' French Quarter, 3 others critically hurt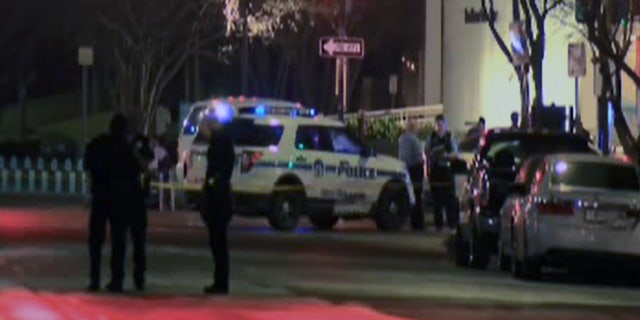 A suspected armed robber was killed Sunday night in New Orleans' central business district following a shootout with police that left three others critically injured, authorities said.
New Orleans Police Department spokesman Andy Cunningham told reporters the suspect had opened fire on officers at approximately 6:45 p.m. Cunningham added that no officers were hit in the exchange of gunfire, but one officer was injured in a car crash while responding to the scene.
"It was like 'Wild, Wild West' going on," one witness told local media.
New Orleans EMS spokesman Lt. Jonathan Fourcade told Fox 8 Live that the shooting unfolded near the intersection of Canal Street and Elk Place. The intersection is just outside the boundary of the French Quarter and located near New Orleans City Hall, the Superdome and Tulane University Medical School.
CLICK HERE TO GET THE FOX NEWS APP
It was not immediately clear whether the three injured victims were bystanders. NOLA.com reported that one of the victims was 17 years old. Fourcade said all three were at University Medical Center in critical condition and added that another person was treated at the hospital for abrasions.
The witness told NOLA.com that he saw a man running down Tulane Avenue before hearing approximately 50 gunshots, which the witness said were fired by the man and at least two police officers. The witness added that he later saw authorities trying to revive the man after he fell in front of Tulane Medical Center.