Suspect in Philadelphia Rampage Killed by SWAT Team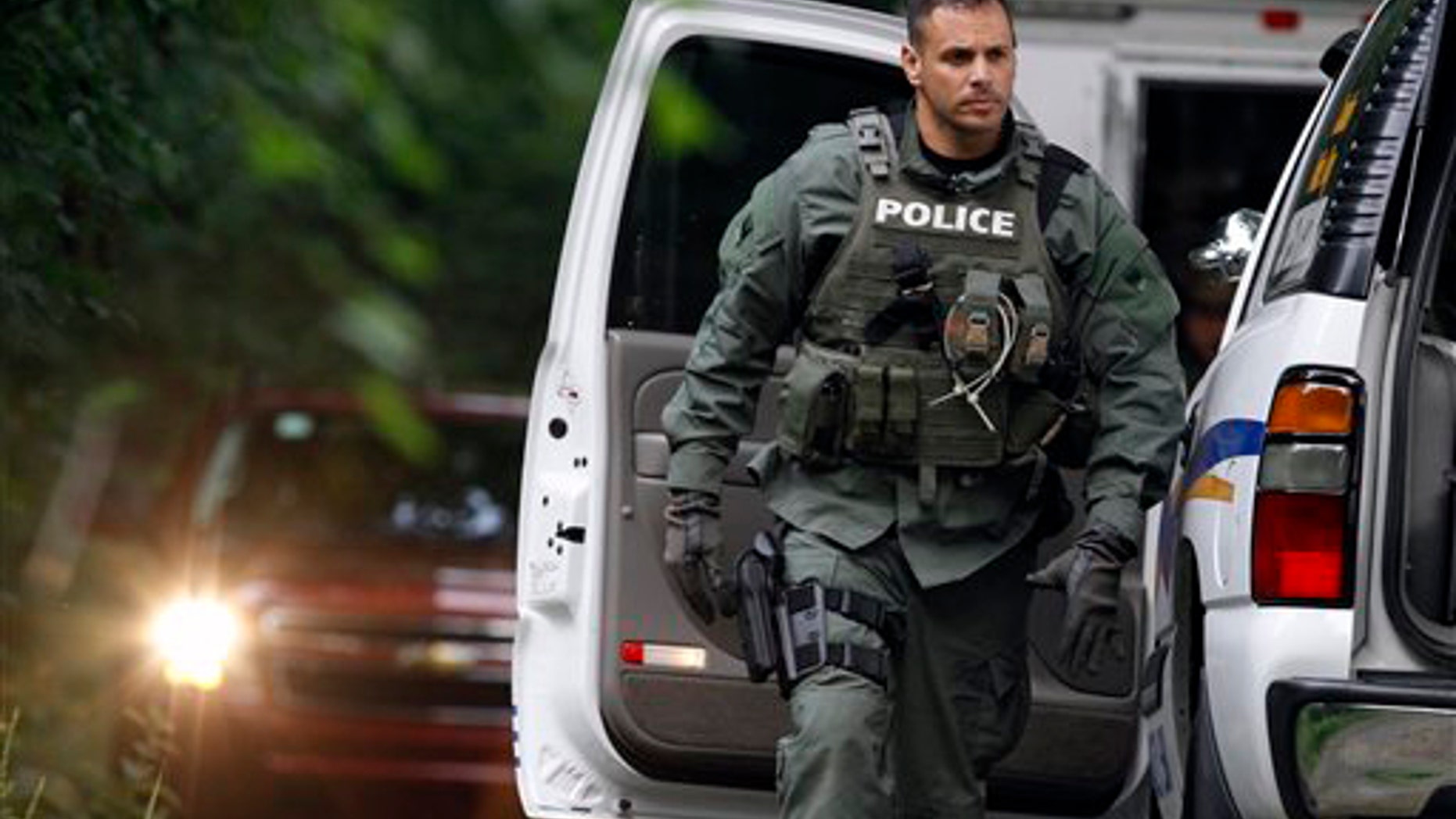 PHILADELPHIA – Prosecutors say the suspect in a deadly rampage near Philadelphia has been killed by SWAT team members after they entered a suburban home during a manhunt Monday morning.
Authorities identify the shooter as Mark Richard Geisenheyner, a man with an extensive criminal history. Delaware County District Attorney G. Michael Green says the armed Geisenheyner was killed after hours of negotiations failed.
Officials say the suspect went to a friend's house in Trainer on Sunday and disclosed elements of the Saturday night shooting in rural Montgomery County that had not been made public, giving them "every reason to believe," that he was the killer.
Montgomery County District Attorney Risa Ferman says Geisenheyner knew shooting victim Paul Shay from a 2006 insurance fraud scheme, and had been planning his attack for the past 15 months. He reportedly visited the area multiple times in recent months.
Ferman also said in a press conference that Geisenheyner had spent the majority of the past 20 years in and out of prison for various crimes.
As many as 100-125 men and women in uniform in addition to 5 separate SWAT units from Delaware County were on the scene.
Shay's nephew and a toddler were killed in the attack on Shay's home in Douglass Township. Shay, his wife and the toddler's mother remain in critical condition. Officials said Geisenheyner was reportedly "surprised" by the number of individuals in the house.
The Associated Press contributed to this report.