Suspect in murder of Minnesota financial adviser arrested after manhunt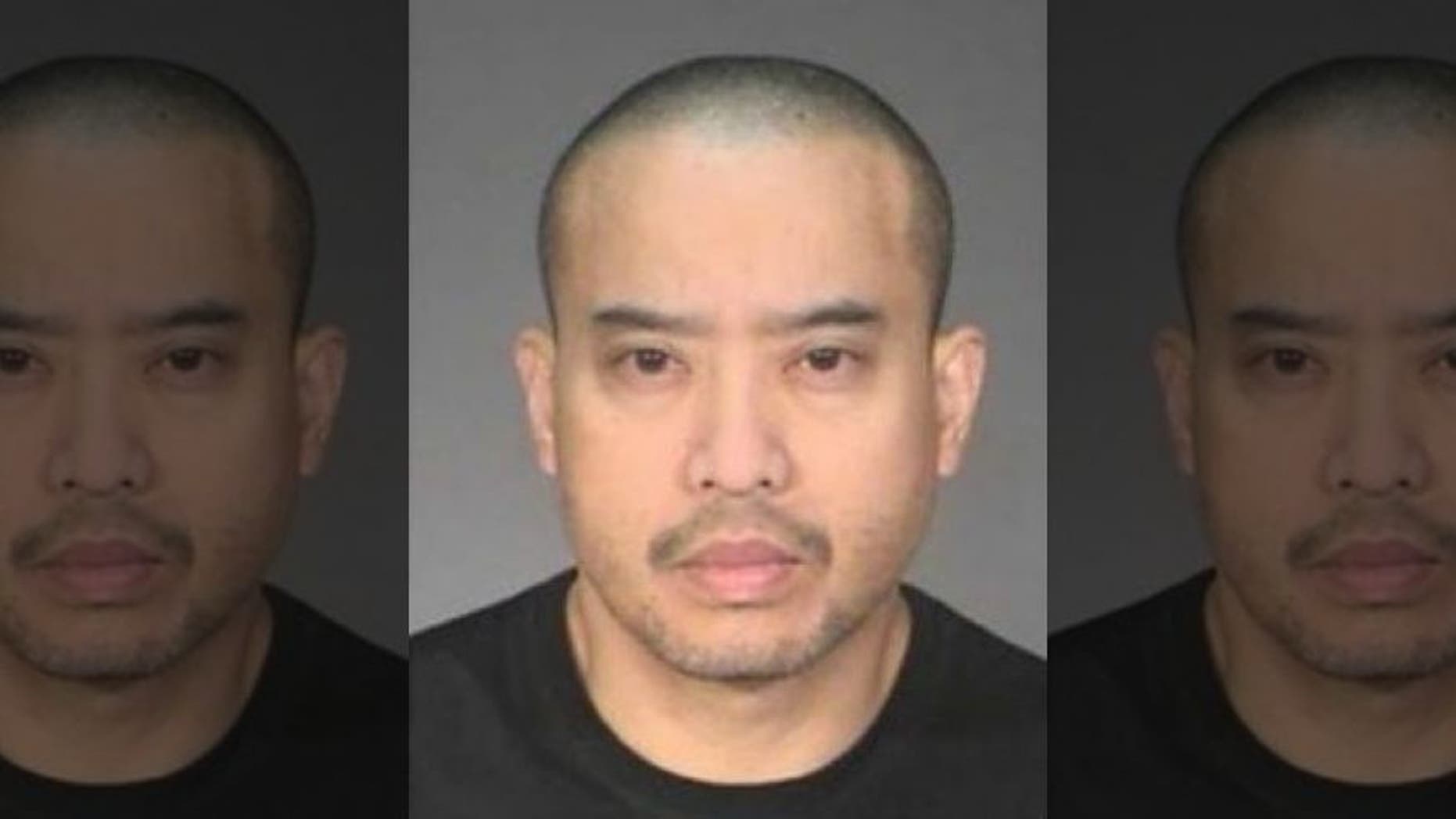 A suspect in the death of a woman at a Minnesota business center was arrested late Monday following a three-day manhunt, authorities said.
Lucifer Nguyen, 44, was charged with killing financial adviser Beverly Cory, 48, inside her suburban St. Paul office on Saturday, the Dakota County Sheriff's Office said in a statement. He was being held at the county jail.
Authorities said Nguyen also faces charges of aggravated robbery, burglary and kidnapping.
Prosecutors said Nguyen went into a house in the suburb of Mendota Heights on Saturday, brandished a gun at a woman and demanded cash. After crashing the car he was driving, he then ran into a senior living center and forced an employee into a laundry room.
"He entered in there and said something to the employees, but how long that was, exactly what he said . . . I don't know," Mendota Heights Police Chief Kelly McCarthy told reporters over the weekend.
While police were evacuating the center's residents, officers got a report of what appeared to be blood seeping from underneath an office door in a nearby building, prosecutors said. Officers found Cory dead inside.
An autopsy showed she died of a single gunshot to the head.
Police then discovered that Cory's car was missing. It was found Sunday at the Washington County Fairgrounds, about 16 miles away.
Authorities have said there is no known connection between Nguyen and Cory, who lived in Maplewood.
The Associated Press contributed to this report.