Suspect in deadly shooting at Vegas Starbucks apparently angry over declined card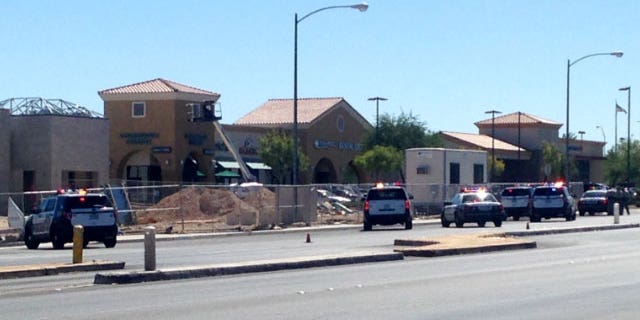 Las Vegas Metro police said a deadly shooting at a southwest area Starbucks may have stemmed from a confrontation over a declined card.
Citing the preliminary investigation, police said the suspect went through the drive-thru at the Starbucks on Sunday when his card was declined. The suspect then drove to another part of the building and entered the business agitated. The suspect fired two shots in the air and then fired at a customer inside.
The customer was struck in the chest area and witnesses administered CPR. Since officers treated the incident as a hostage situation there was a delay to get medical treatment to the victim. The victim was transported to Spring Valley Hospital where he or she died.
Police said as people were evacuating the Starbucks it was unclear if the suspect exited or remained inside. The suspect called police and described a different shooter prior to his arrest.
A suspect, described as a Hispanic man approximately 30 to 40 years-old, was later detained, police said. The suspect had a criminal history and should not have been in possession of a gun.