Suspect in 6 Arizona killings never got over his divorce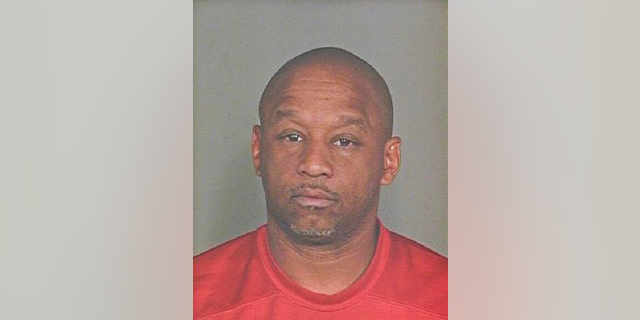 NEWYou can now listen to Fox News articles!
PHOENIX – Dwight Lamon Jones apparently never put his bitter divorce behind him.
Almost eight years after splitting from his wife, the Phoenix-area man began confronting people connected with the breakup and shooting them, killing six people in four days last week before ending his own life as police drew near, authorities said.
A day after Jones' death, police said they did not know why he waited so long to seek vengeance. But experts said it's not unusual for killers who feel wronged by catastrophic life events to wait years to settle old scores.
"Most mass killings in American history were planned over months and years," said Jack Levin, a professor emeritus of sociology and criminology at Northeastern University in Boston and author of several books on serial killings and mass murderers. He said the planning brings pleasure to would-be assailants.
Details of the 2010 divorce emerged in court documents, which showed Jones walked away from the 22-year marriage with a Mercedes, a $100,000 lump-sum payment and $6,000-a-month alimony payments provided by his ex-wife, a radiologist.
His wife was awarded sole custody of their then-13-year-old son, and the payments were set to end after five years. Jones lived in extended-stay hotels for nine years after the split, police said.
So far, investigators have been unable to determine a precise motive for the shootings, but they say three of the victims were directly tied to the divorce — a forensic psychiatrist who testified about Jones' mental health and two paralegals who worked for the law firm that represented the suspect's wife.
Other victims included a marriage counselor who was apparently targeted in a case of mistaken identity and another man and woman whose ties to Jones have not been made public.
The slayings went against the typical pattern of violence stemming from divorces by targeting professionals involved in the split rather than the ex-spouse, Levin said.
"It's usually the wife who would be the victim of a mass killer," Levin said.
Jones spent hours in online videos griping about his ex-wife and the court system that sided with her in the divorce.
In one video, he made a disparaging remark about Dr. Steven Pitt, who testified in 2010 that Jones had anxiety and mood disorders and was at risk of using violence against his wife, child and himself.
The 56-year-old Jones fatally shot himself Monday as officers closed in on him at a Scottsdale hotel.
Mike Rustigan, a professor emeritus of criminal justice at San Jose State University who has studied serial killers, said he believes Jones was nursing a grudge toward his ex-wife and blamed others who played a role in the breakup.
The status and financial comfort that Jones got from his marriage ended with the divorce, Rustigan said.
"He was a somebody who has, in the last months, become a nobody," Rustigan said.
A representative for Jones' ex-wife, Dr. Connie Jones, declined an interview request Tuesday.
She released a statement Monday saying that she had feared for her safety for nine years and that she could not express her emotions "for the innocent families touched by this senseless violence."
Speaking on one of the videos, her ex-husband identified himself as a stay-at-home dad who occasionally taught tennis.
During the divorce, one of Jones' lawyers said his client was unable to find a job that came remotely close to providing the standard of living he enjoyed during his marriage.
His wife sought to end the relationship after Jones was arrested in May 2009 at the family's Scottsdale home on a domestic violence charge. His wife said Jones backed her against a wall, hit her in the face and threatened to kill her. It's unclear whether he was convicted in the case.
Jones was involuntarily committed to mental hospitals for more than a week after his arrest.
While he was being sought by investigators last week, police offered to provide security for people involved in the divorce.
Judge Susanna Pineda, who handled the case in family court, was provided a security detail outside her home after she was notified of her connection to the suspect. Pineda said she did not remember Jones or the divorce.
The domestic-violence arrest did not legally prevent Jones from buying the .40-caliber Glock handgun that was used in the attacks, said Thomas Mangan, a spokesman for the Bureau of Alcohol, Tobacco and Firearms.
Jones, like similar killers, was driven by a profound sense of being wronged, Rustigan said.
"All these guys have fallen down," he said. "They are blaming everybody except themselves."
___
Associated Press Writer Melissa Daniels contributed to this report.
___
Follow Jacques Billeaud at www.twitter.com/jacquesbilleaud . His work can be found at https://bit.ly/2GGWEPO .