Suspect dead, Baltimore cop wounded in shootout that sounded 'like a war'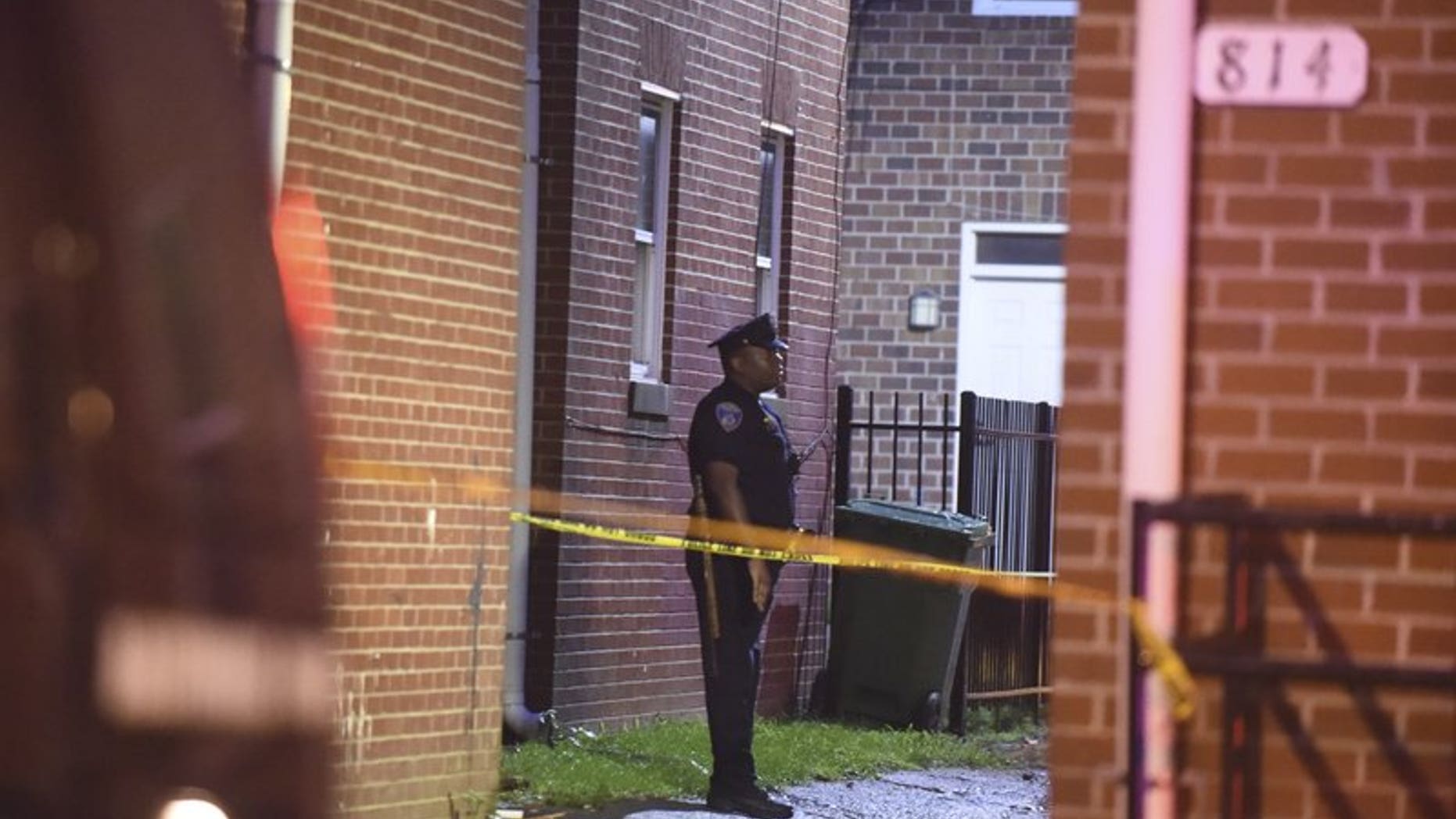 A shootout between a man in a violence-prone Baltimore district and a police officer taking part in a crime suppression initiative has left the officer wounded and the suspect dead Sunday evening, Baltimore's interim police chief said.
Interim Police Chief Gary Tuggle said that several rounds were fired in the gunfire that erupted just before 6:30 p.m. in a west Baltimore neighborhood.
He said the male officer, a police veteran, was being treated at the University of Maryland Shock Trauma Center and that the injuries did not appear life-threatening.
Tuggle said the shootout began after the officer came upon the suspect, adding police with the crime suppression initiative weren't actively seeking the person who was fatally shot.
Kelly Blanding, 50, who was watching football in a nearby home, told The Baltimore Sun that he heard so many shots that "I started to wonder, when is it gonna stop?"
"It was like a war out here," he said.
One witness estimated that he heard 20 shots, according to the paper.
The paper reported that the district was the same area where two people were shot and wounded last week.
Authorities said they were still gathering information on the circumstances of the shooting and declined to identify the officer and the suspect by name or race.
Tuggle said police would be looking at body-worn camera footage and gathering evidence, an activity that would continue after sunrise.
The Sun reported that the wounded officer was in good spirits Sunday night, according to a police officers' union. The police union president had gone to the trauma center with other officials, the union tweeted, according to the newspaper.
The Associated Press contributed to this report