Suspect captured after terrifying attempted rape of coffee shop barista caught on video, police say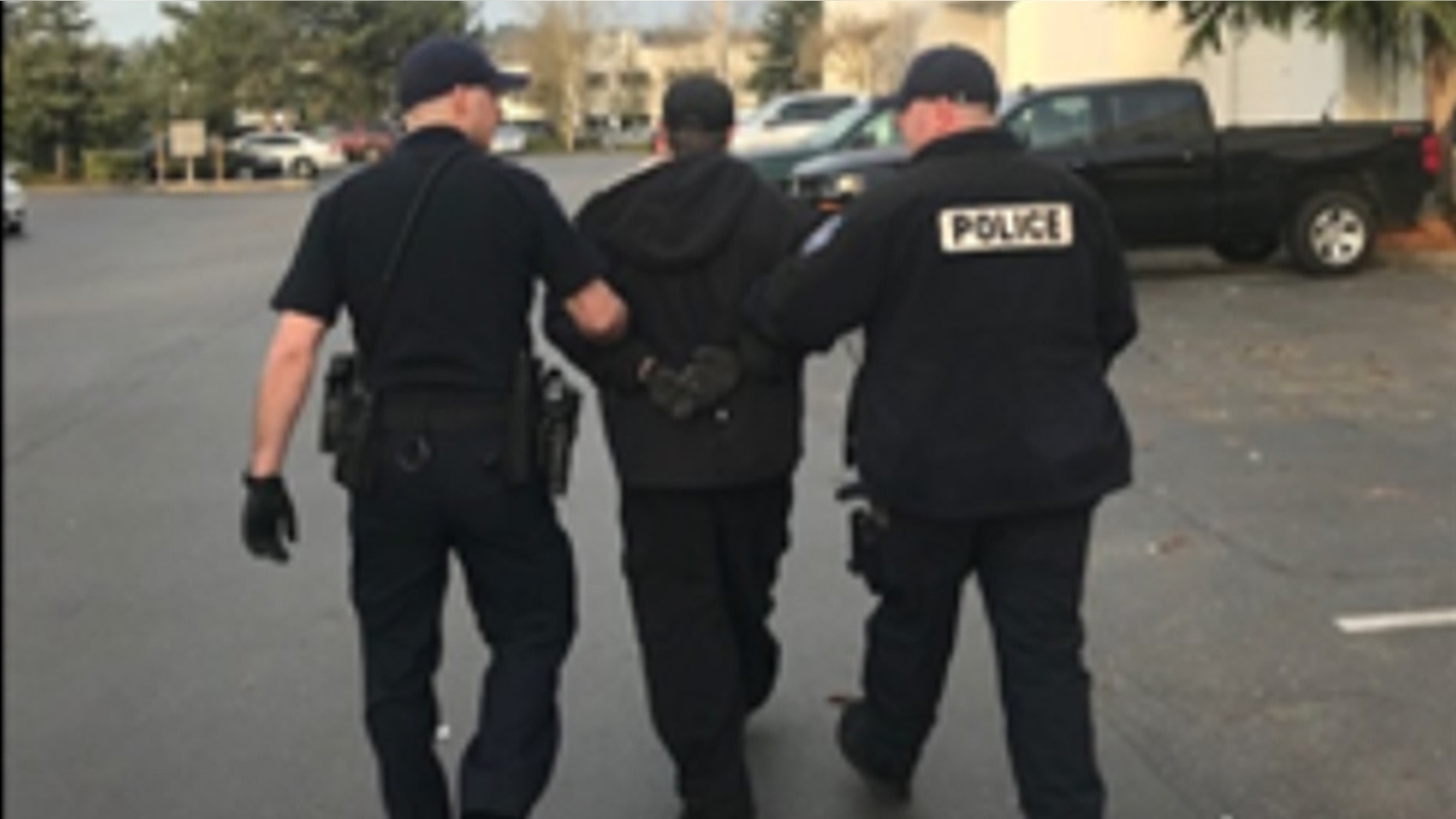 A man who police say attacked a barista, forced her out of a building at knife-point and then tried to rape has now been caught thanks to a Washington's Most Wanted viewer tip.
The man was partially identified as a 33-year-old Kent, Wash. man with a lengthy criminal history, Washington's Most Wanted said in a Facebook post.
"We want to thank everyone that called in and identified this violent offender; our streets are safer because of each of you," said Detective Melanie Robinson.
Investigators have not released his name because he not been formally charged in the attack.
Police officers said the 30-year-old barista at Hottie Shots Espresso was making a customer's drink around 4:45 a.m. Tuesday when a man climbed through the window and held her at knife-point.
She told police the man forced her outside into a dark alleyway, Q13Fox reported.
"During his attempt to sexually assault her, he was spooked by the vehicle headlights of a customer that pulled into the barista stand drive through," Kent police said in a statement, adding they believe the suspect fled in a dark sedan with black rims.
Surveillance video inside the coffee shop captured the terrifying attack. Kent police released the video in hopes the public might be able to ID the suspect.
Police said the barista was "shook up, but otherwise in good condition," after getting treated by medics for abrasions on her body.
Fox News' Paulina Dedaj contributed to this report.