Survivor came face to face with Phoenix serial killer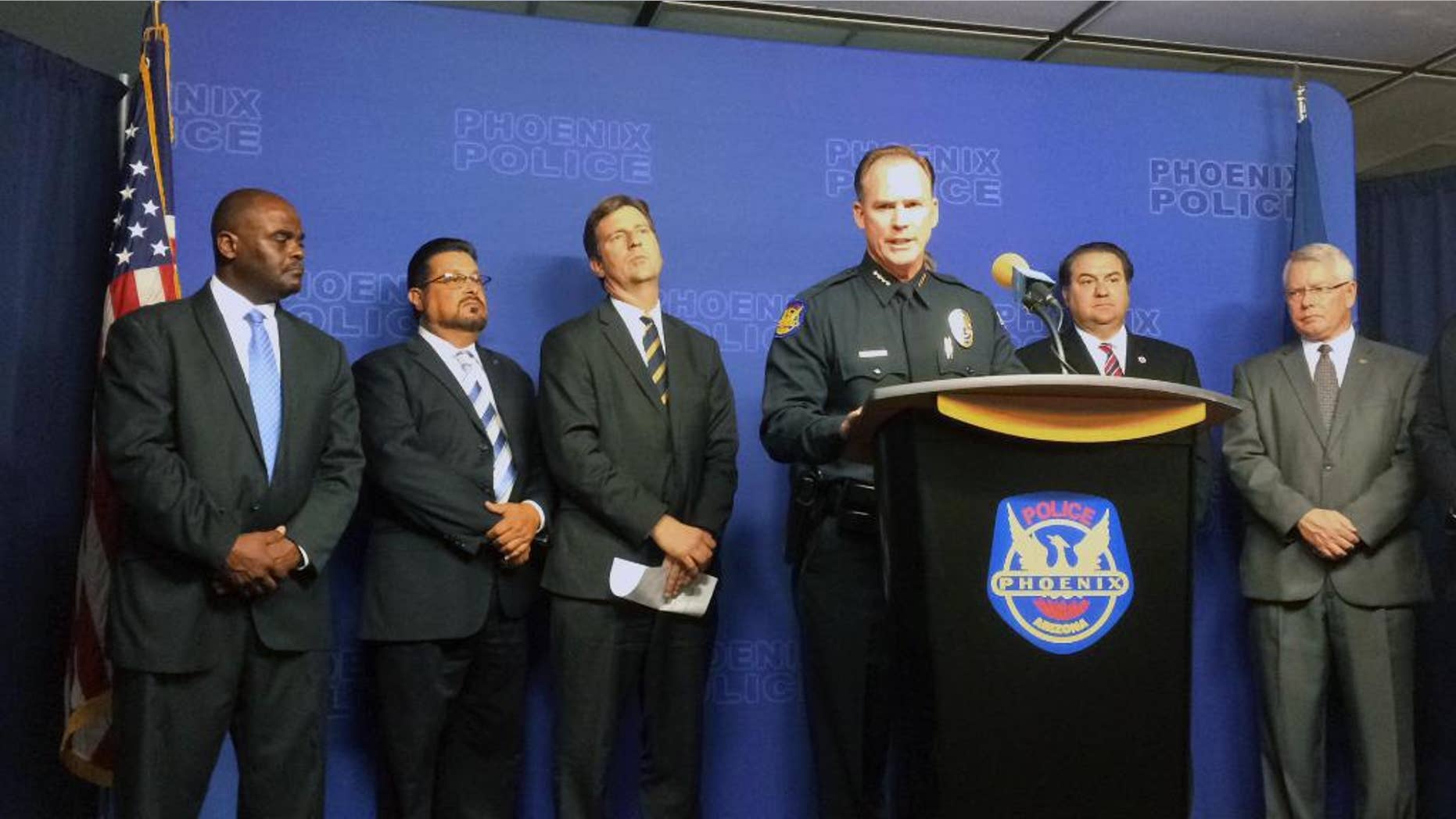 PHOENIX – Unlike other victims, the survivor of the most recent Phoenix shooting involving a serial killer may have gotten the clearest glimpse yet of the suspect.
In a recently released police report on the July 11 incident, authorities say the 22-year-old man was driving home in the afternoon with his 4-year-old nephew when another driver fired a handgun at them.
The victim told detectives that he and the suspect were facing each other at an intersection.
He describes the suspect as a light-skinned Latino, in his 20s and with short black hair.
The "Serial Street Shooter," who has mostly struck at night, has killed seven and wounded two in nine attacks since March.
Officials including the police chief and mayor are expected to discuss the shootings at a news conference Thursday.
___
This story has been corrected to say two people, not nine, have been wounded in nine attacks since March.